Explore Our Kidlit Resources
Craft Resources
(by Genre & Topic)
Our Community
Learn More About Us
The Highlights Foundation shifted my writing from dream to reality….I finally understood the business and how to stand out in a crowded market. I've also benefited immeasurably from the Highlights Foundation's online offerings. My craft has blossomed along with my confidence, and I've met incredible writers and friends.


-Stephanie (2019 scholarship recipient; now active community member)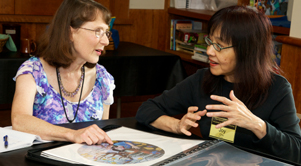 According to Eve Bunting, "Picture books are a joy to write." Here are some pointers from her: 1. Think ...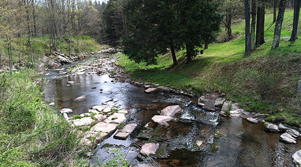 Rich Wallace and Sandra Neil Wallace were on faculty for our workshop, Fact into Fiction: Writing the Historical ...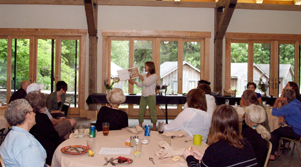 Some wisdom about Voice from editor Kim Griswell: Discussions of voice tend to begin with one question: Isn't ...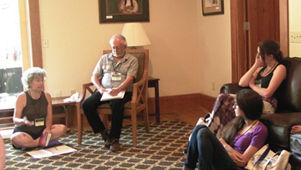 Donna Jo Napoli, Jerry Spinelli and Eileen Spinelli presented our workshop Everything You Ever Wanted to Know ...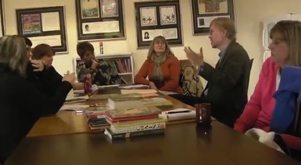 Harold is faculty for our Crash Course in Children's Publishing and Revision Retreat workshops, so we asked him to ...
By: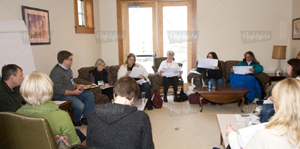 Your ideas will make great stories - but how do you begin writing them? Sometimes it's hard to JUST GET STARTED ...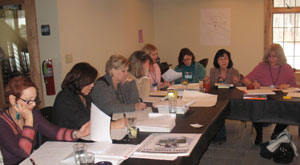 The following article was originally presented by Juanita Havill at the Highlights Foundation Writers Workshop at ...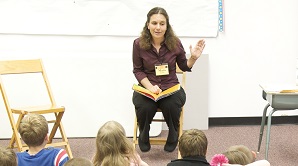 Peter P. Jacobi, the late journalism professor and founder of our Crafting Successful Author & Illustrator ...