Explore Our Kidlit Resources
Craft Resources
(by Genre & Topic)
Our Community
Learn More About Us
The Highlights Foundation shifted my writing from dream to reality….I finally understood the business and how to stand out in a crowded market. I've also benefited immeasurably from the Highlights Foundation's online offerings. My craft has blossomed along with my confidence, and I've met incredible writers and friends.


-Stephanie (2019 scholarship recipient; now active community member)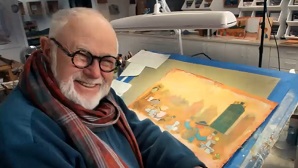 Pat Cummings hosted our #HFGather chat today, talking with art directors Laurent Linn and Cecilia Yung about the ...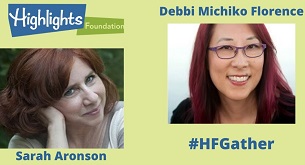 #HFGather host Sarah Aronson had a rich, interesting chat with guest Debbi Michiko Florence about character, ...
By: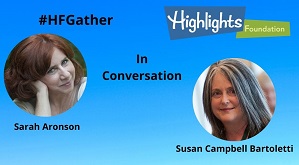 On this week's #HFGather, host Sarah Aronson talked with Susan Campbell Bartoletti and surprise guest editor Jill ...
By: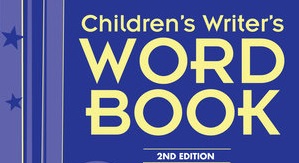 Do you remember the first book you read all by yourself? For me it was Dr. Seuss's Hop on Pop. It took a loooong ...
By: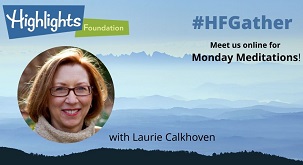 This morning's #MondayMeditation with Laurie Calkhoven introduced a different way to meet your character, and ...
By: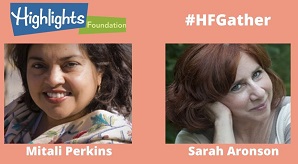 We were thrilled to have Mitali Perkins join host Sarah Aronson for a writer chat today! They began by talking ...
By: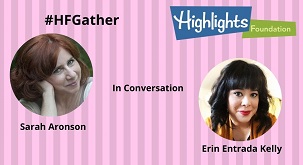 Host Sarah Aronson and Erin Entrada Kelly had a lively conversation on today's #HFGather, talking about process ...
By: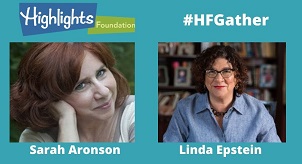 On today's #HFGather, host Sarah Aronson chatted with writer, poet and agent Linda Epstein about: Receiving and ...
By: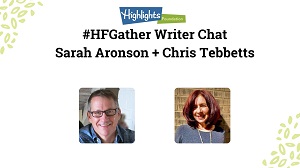 On today's #HFGather, host Sarah Aronson and Chris Tebbetts dug deep into process, sharing the tools they use as ...
By: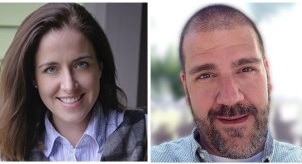 Nicole Valentine and Rob Costello, faculty for our Whole Novel Workshop, talk about the braintrust critique ...
By: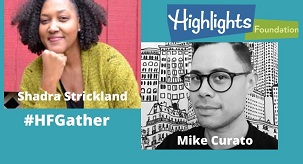 On today's Illustrator #HFGather, host Shadra Strickland and Mike Curato talked about: Career paths: lives ...
By: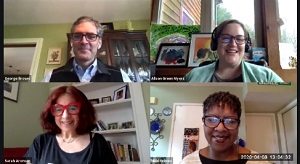 Today's #HFGather was a special National Poetry Month treat! Host Sarah Aronson had a powerful chat with Nikki ...
By: