Summer Camps
Fiction | Nonfiction | Illustration
Explore, Play, and Inspire.


At the Highlights Foundation, "summer camp" is different than s'mores by the fire and hiking in the woods. (Though we do that, too.)
Our summer camp is a time to find the kind of encouragement for your writing or illustration that only a generous mentor can provide. To find inspiration and support. To be with a community that understands the long process of creating. To work 1:1 and fine-tune your work while you have some fun.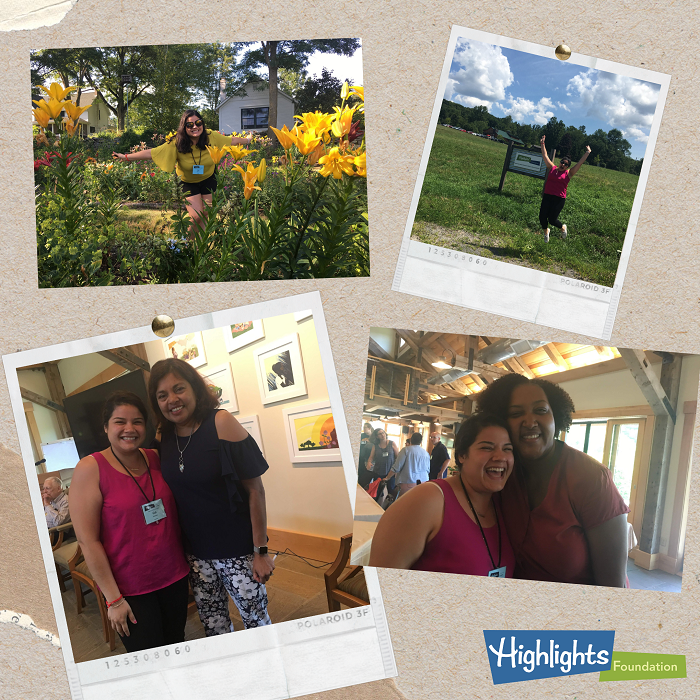 "I not only found a community and a safe space but I found MY community and MY safe place. One that has continued to teach me about craft, friendships, mentors, etc. but one that has also made me feel at home." (Cat Galeano)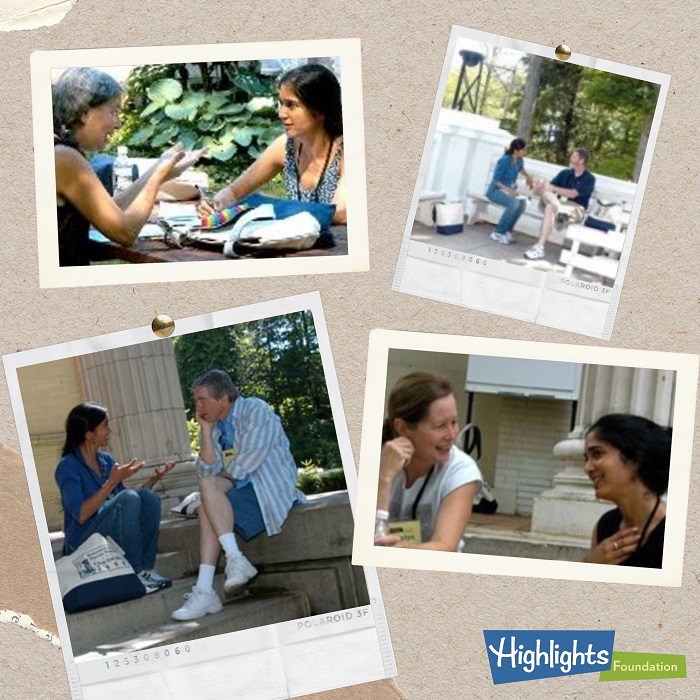 "Highlights is where I found my writing family–and a family that grew to include others…" (Padma Venkatraman)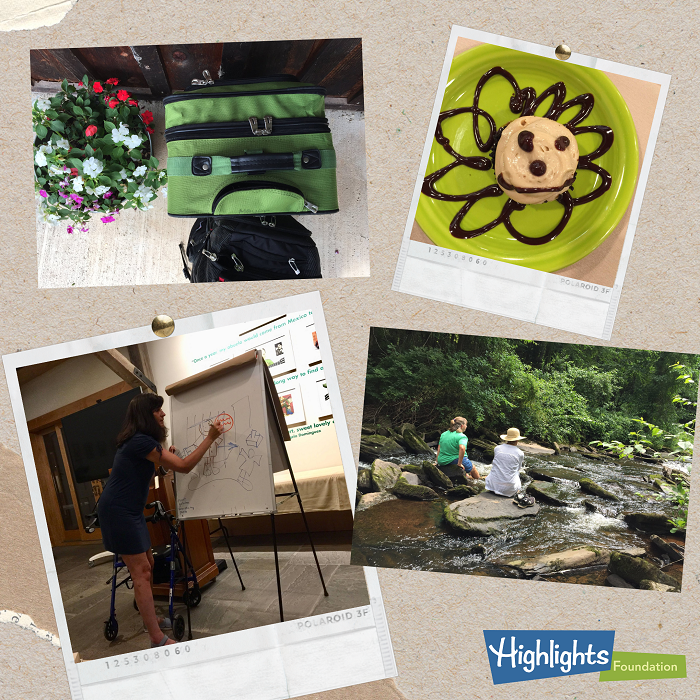 "Disney has nothing on Highlights – it's the real magical place on earth! It's an investment in your writing/illustrating career and definitely worth every penny. Even my suitcase was sad to leave." (Debbie Meyer)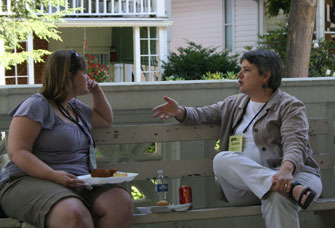 "As a writer I've had many creative mentors but the guidance that I received at that Summer Camp, across the picnic table from that editor, will never be replicated. If you are starting out, trying to find your story, trying to figure out who you are as a writer, I recommend Summer Camp with the Highlights Foundation. I know that you too will receive many one-on-one sessions, time to write on your porch, good food, the soothing sound of the creek nearby, and best of all, a mentor that will make you work." (Alison Green Myers)
"I was full of smiles (& happy tears) all week because I was in a safe space. Sharing it with fellow book people. And I can't wait to go back." (Hallie M. Bertling)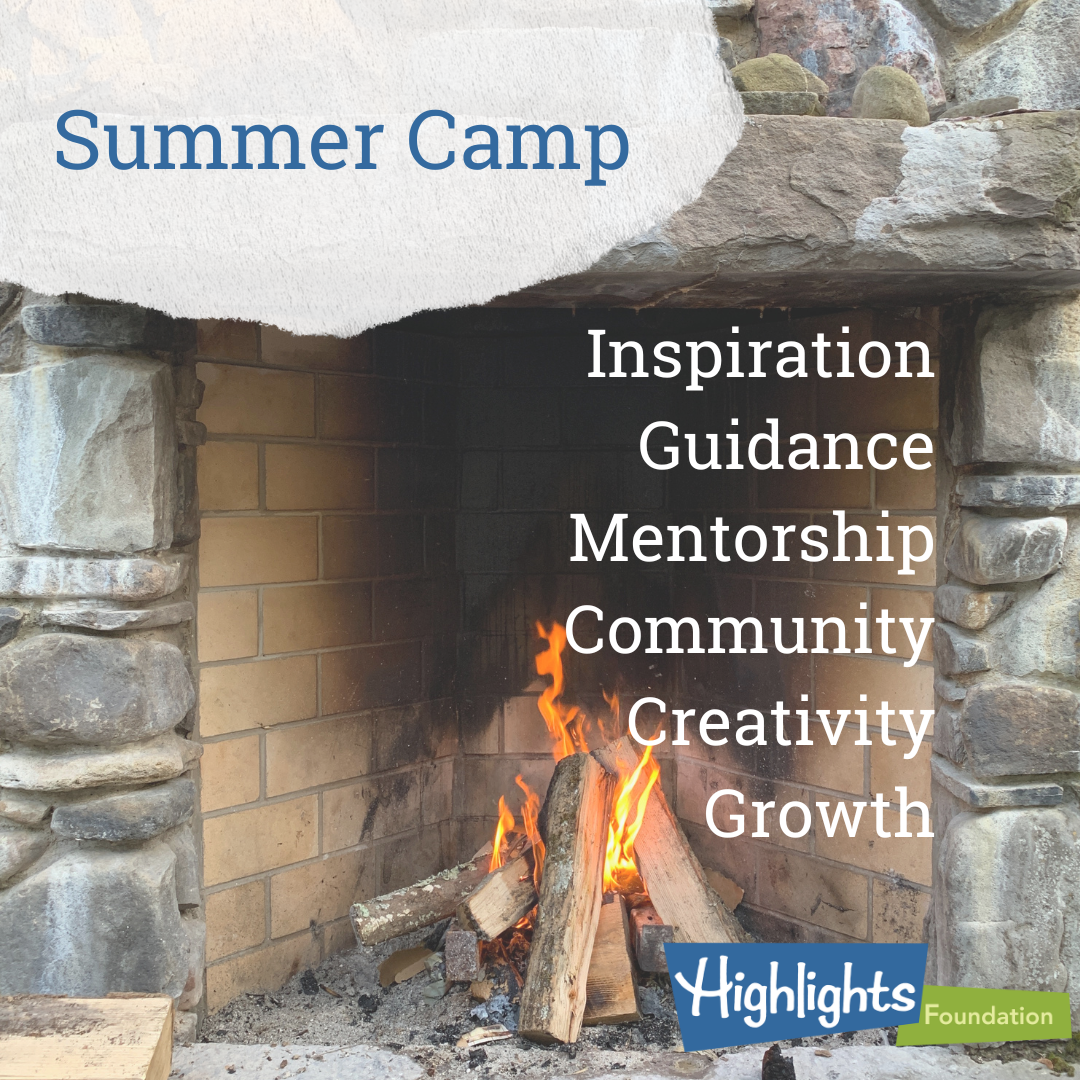 At Summer Camp, you'll enjoy:
Keynotes and breakout sessions
Opportunities for mentorship and feedback
Ample time for independent work, meeting informally with fellow creatives, and resting.
Lodging and meals included.
These camps are ideal if you need a jolt of creativity or a reminder of purpose. 
They can be about getting work done if you want them to be, but they can also be about renewing your spark and purpose in writing or illustrating for kids and teens.