Scholarships: an Investment in Storytellers
Since the earliest days of the Highlights Foundation, we've offered scholarships for writers and illustrators to attend our workshops and retreats. It's a tenet of the work we do here.
While the program has certainly grown and evolved–we provided 58 scholarships valued at over $75,000 in 2023–the focus on our mission remains: to positively impact children by amplifying the voices of storytellers who inform, educate, and inspire children to become their best selves.
Your support puts Highlights Foundation programs within reach for Storytellers, and their stories within reach for kids.
There are five ways you can get involved: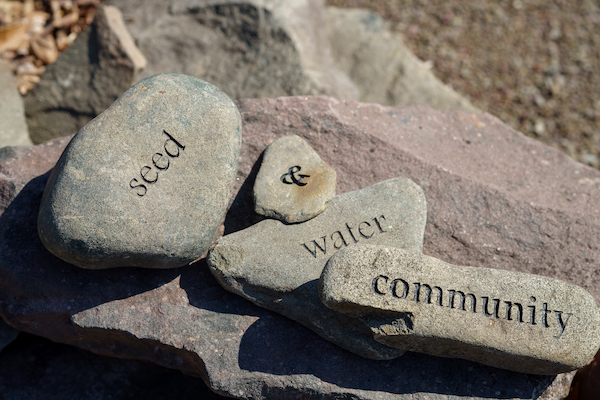 Looking for a fun way to support our scholarship program? Add a rock to our Word Garden! Your donation supports our General Scholarship Fund, and your chosen word will be etched on a rock in our garden. Choose your favorite, or a word that honors a loved one. Rocks are sourced from the creek bed on our campus.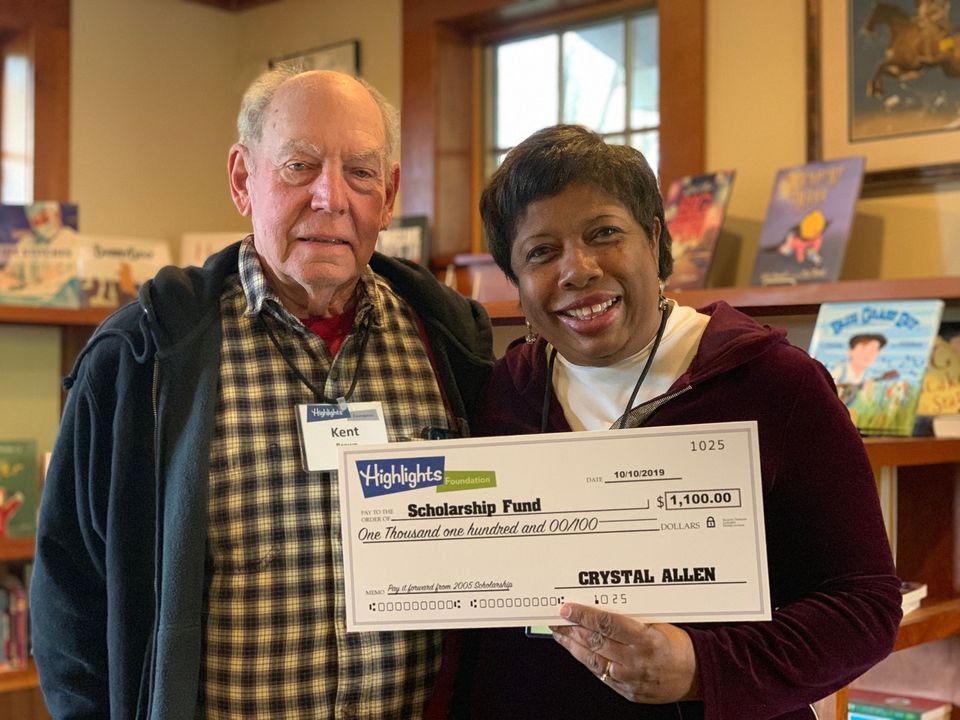 "Do Something With It"
When Crystal Allen received a scholarship and attended her first workshop with the Highlights Foundation in 2005, she tried to thank Kent (our founder) when she met him.  He appreciated the sentiment, but was more concerned with how she'd use her scholarship from the Foundation to inspire kids.  He asked her simply to "Do something with it."
And that she did.
Now she's the author of more than seven books for children, and teaches on our faculty.  She paid it forward with a donation to our scholarship fund in 2019.