Now Booking Stays Through APRIL 2024
at The Barn at Boyds Mills
Time to Refocus and Recharge
The Highlights Foundation offers personal retreat opportunities for our community at our campus in northeastern Pennsylvania, The Barn at Boyds Mills.
On your personal retreat, time is yours to focus on your work, be in nature, and spend as you please. No structure. No schedule (unless you make one). You can come as an individual, or with friends, critique groups, writing partners, interest groups, and more.
We'll provide you with:
Pickup

 

from local airport and bus stations if you need it (for a small fee), or free parking on site if you drive.
A cozy, private place to stay, with a writing table and other amenities, including hot beverage center and round-the-clock snacks.
Breakfast, lunch, and dinner, with indoor and outdoor seating (weather permitting) and the choice to socialize as you'd like.  You can also take meals back to your room if you wish.
Wifi throughout the campus, and a printer available if you need it.
Respect for the sanctity of your creative space.
Additional public work spaces throughout the campus, both indoors and outside.
Many choose to focus their time on work during a personal retreat, but there is also plenty to do nearby, including 2.5 miles of hiking trails adjacent to the property and many local adventures and points of interest.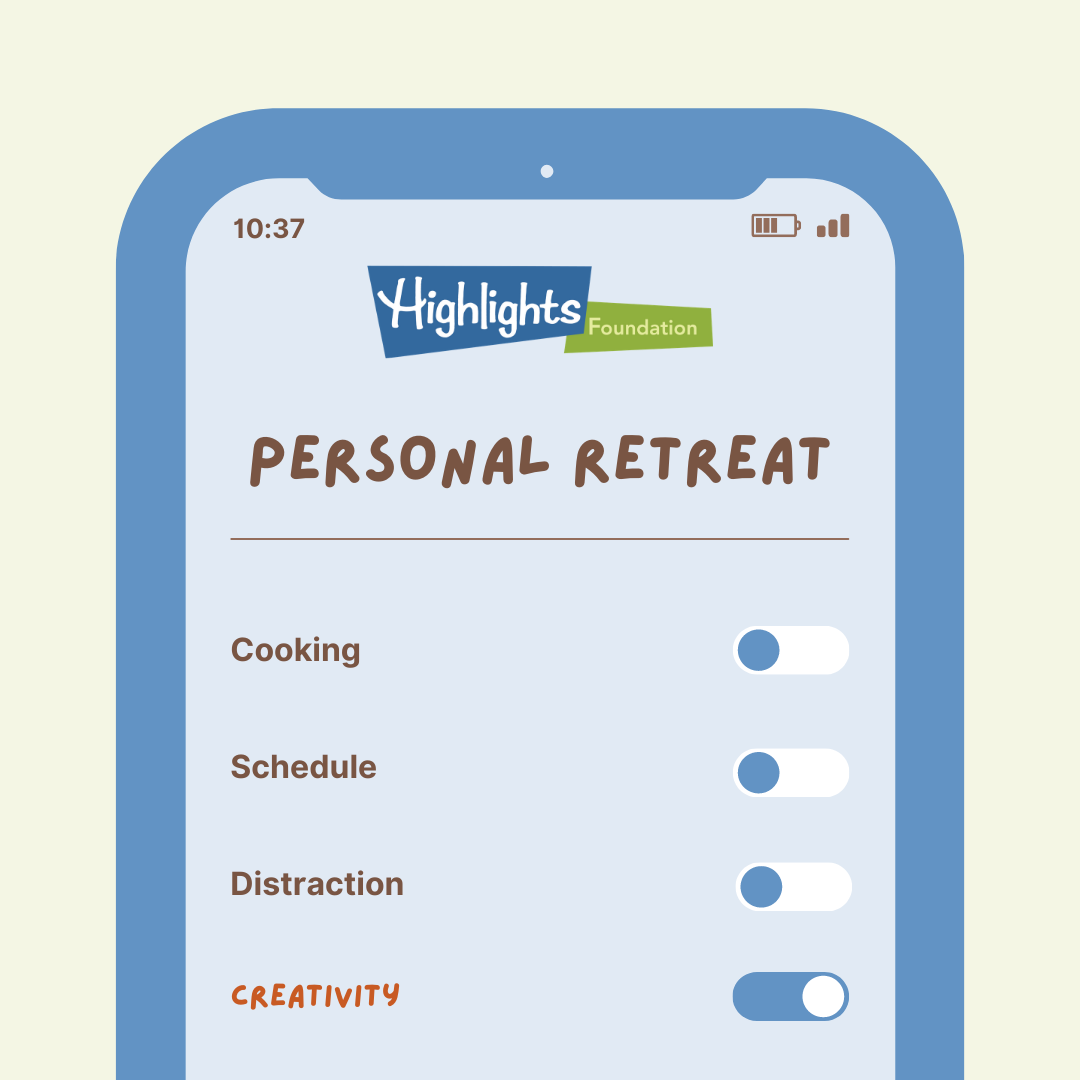 How to Book Your Personal Retreat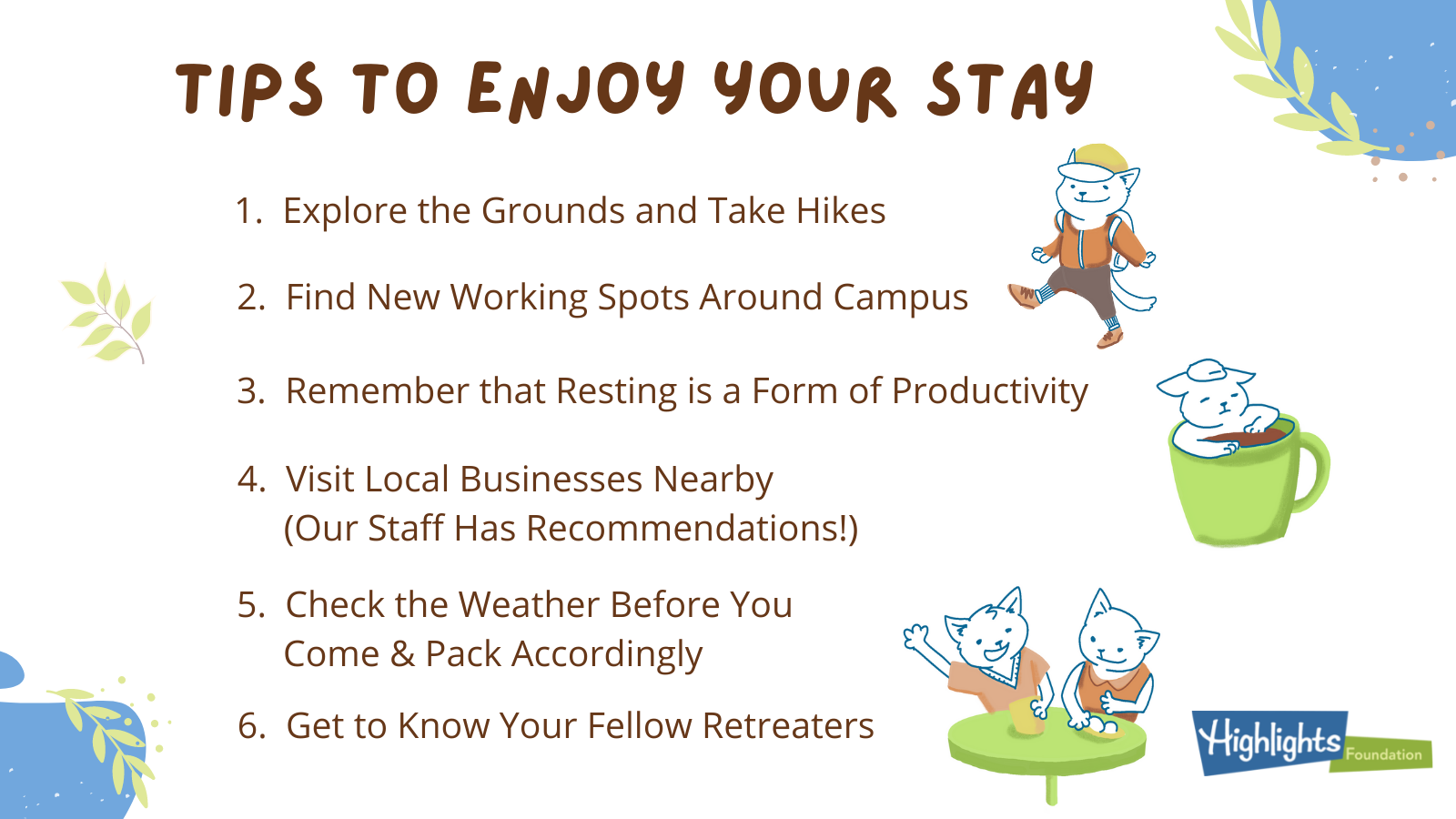 "How had I never known that the perfect writer's retreat existed at the Highlights Foundation Campus? I had such a wonderful time finishing my novel at the campus, and felt fully supported by the staff, the faculty that was onsite with me, and the beautiful surroundings. I couldn't be happier and more grateful for the days that I spent there." —Venessa Kelley
"Just what I needed…How terrific to be in such a beautiful place, given delicious food, and everything else I needed so that I could devote all of my attention to my manuscript…It was this writer's idea of heaven!" —Deborah Heiligman
Want to Learn About What a Visit Is LIke?
It's worlds away from the grind of daily life, but we make it easy for you to get here.