The Highlights Foundation offers personal retreat opportunities for our community at our campus, The Barn at Boyds Mills.
You can come as an individual, or in groups (friends, critique groups, writing partners, interest groups, and more).
On your personal retreat, time is yours to focus on your work, be in nature, and spend as you please. No structure. No schedule (unless you make one). We'll provide you with comfortable lodging, work spaces, and three great meals a day.
Choose Your Dates Now Through Fall 2021:
We have general availability now through Fall 2021. Please note your desired arrival/departure days in the comments when registering (or email contact@highlightsfoundation.org.) We will check availability, do our best to accommodate, and get back to you right away.
Minimum stay is 3 nights at $500; each additional night is $150.
A 7-night stay is available for $1,000 (a savings of $100.)
Meal service begins with dinner on your arrival day, and ends with lunch on your departure day.
If you have a group of 4+ and would like accommodations situated near each other, email contact@highlightsfoundation.org to discuss options.
Learn more about personal retreats at the Barn at Boyds Mills. You can also see our COVID-19 policies here.
We also have these special retreat weekends available for our community this summer: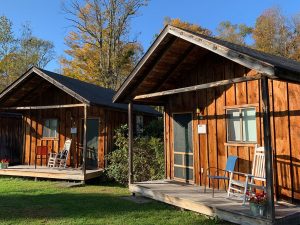 "Just what I needed…How terrific to be in such a beautiful place, given delicious food, and everything else I needed so that I could devote all of my attention to my manuscript…It was this writer's idea of heaven!" —Deborah Heiligman