Highlights Foundation Scholarships
The Highlights Foundation offers a number of scholarships to our programs. In addition to the General Scholarships, there are a number of Special Scholarships in support of specific recipients or workshops, and Named Funds honoring those who have had a significant impact on children's literature. You can see a full list of these below.
Scholarship deadlines for each workshop can be found on the workshop description page. The scholarship committee awards full and partial scholarships.
Scholarships are awarded on the following criteria:
Seriousness of purpose: A brief questionnaire asks about the time and effort you devote to your craft.
Talent: A writing sample speaks to your talent.
Financial need: Scholarship support is provided to those who may not otherwise be able to afford the cost of tuition.
When applying for a scholarship, you do not have to specify which scholarship you're applying for. The scholarship committee can determine the best fit.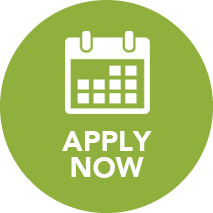 Special Scholarships
Named Funds: General Scholarships
In addition to the special scholarships listed above, we have established these named funds which provide support to our General Scholarships.
Susan Weber Brown
Pam Conrad
Joy Cowley
Bernice E. Cullinan
Nancy Edwards
Margery Facklam
Peter P. Jacobi
Janet Keen
Alison Green Myers & Gary Myers
Garry Myers III
Greg and Cassie Myers
Barbara Seuling
Jerry & Eileen Spinelli
Jerome Weisman
Clay Winters
---
Supporting Our Scholarship Program
If you'd like to make a donation to support our Scholarship Programs, you can contribute to our General Scholarships, Special Scholarships or Named Funds.