As with everything we do at the Highlights Foundation, cabin sponsorships serve our mission. They support a scholarship in full annually for the duration of the sponsorship, and offset cabin upkeep and improvements. They also support and amplify Voices who will inspire the next generation of children and young adults through story.
Cabin Sponsorship:
Brings new Voices to the Highlights Foundation via scholarships
Amplifies Voices and stories to create inspiring spaces around our campus
Sponsor a Cabin at the Highlights Foundation
Starts at $15,000
(for a 3-year Sponsorship)
Your Sponsorship:
Funds one (or more) scholarships, valued at $1,500 annually
Offsets cabin upkeep and upgrade costs
Generally supports the Highlights Foundation
Named Cabins at the Highlights Foundation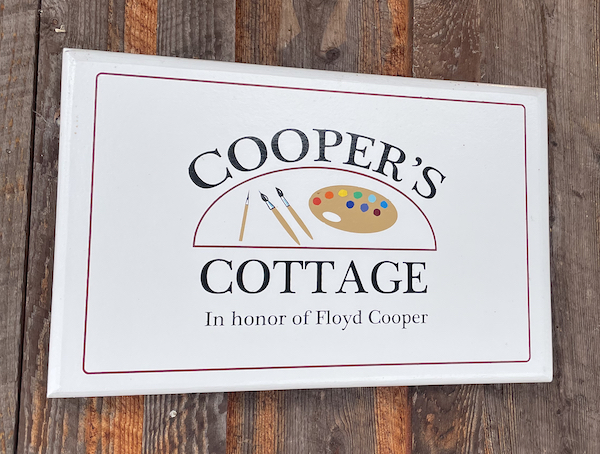 The Highlights Foundation dedicated a scholarship and cabin in honor of Floyd Cooper in 2019. We didn't know it at the time, but those would come to honor his memory.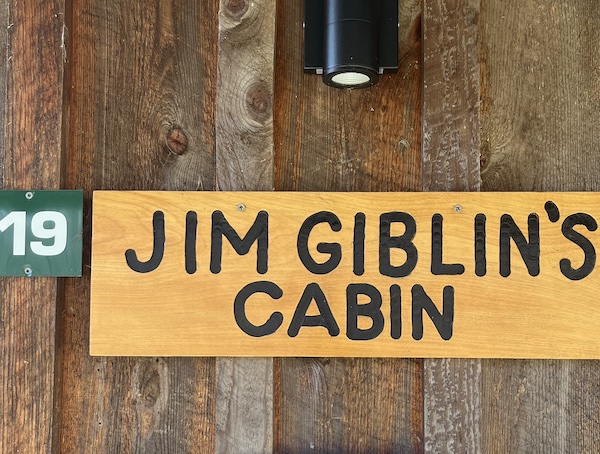 Jim Giblin's Cabin
Publisher, editor, and award-winning author James Cross Giblin served on the Highlights Foundation faculty from its earliest days, with a passion for helping others to believe in the magic their own writing could bring to children. The James Cross Giblin Scholarship Fund and his cabin at the Highlights Foundation ensures that his contributions are perpetual.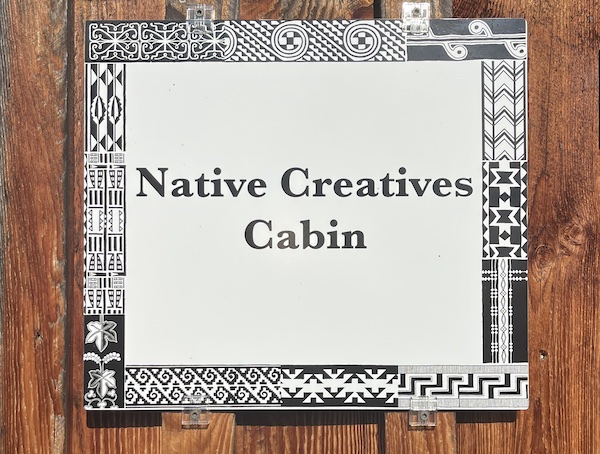 Author and Cherokee Nation citizen Traci Sorell partnered with the Highlights Foundation to help other Native storytellers share their works with readers everywhere by establishing this cabin and the Native Creatives Scholarship.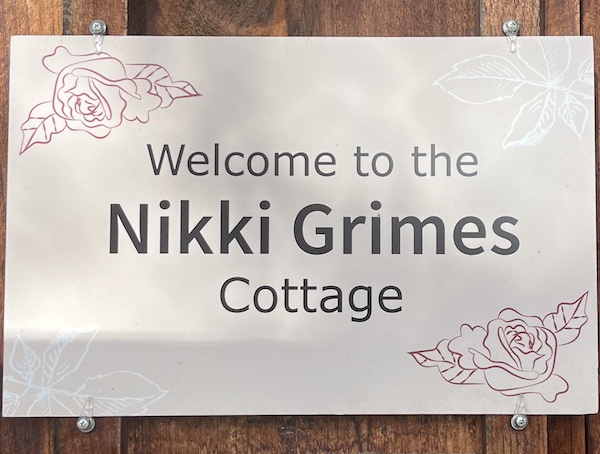 Nikki Grimes Cottage
New York Times bestselling author Nikki Grimes is a long-time friend of this organization and our community.  This cabin honors her, and features some of her awards and copies of most of her published work.  The Nikki Grimes Scholarship at the Highlights Foundation supports Black and Afro-Indigenous Women Writers and Poets.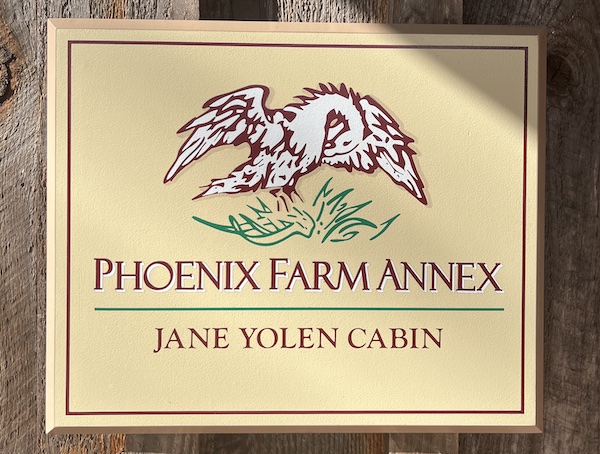 Phoenix Farm Annex
Phoenix Farm Annex (The Jane Yolen Cabin) honors prolific children's author Jane Yolen, and features copies of her work and decor from her home (the actual Phoenix Farm).  Jane and her daughter, fellow author Heidi EY Stemple, have also established a scholarship fund to "pay it forward" and help upcoming writers learn the craft and business of children's publishing.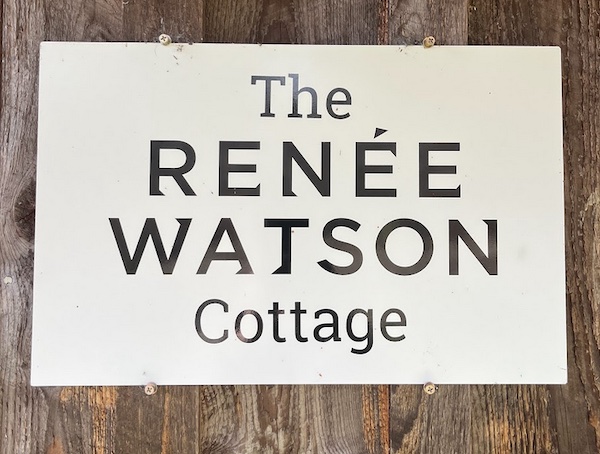 Renée Watson Cottage
The Renée Watson Cottage features art, photos, writing prompts, memorabilia, and books personally curated by Renée to remind guests of the perseverance, boldness, and grace it takes to make art, and give them a calming and nurturing space to think, process, and generate work.  The Renée Watson Scholarship annually supports a week-long independent writing retreat for a Black woman writer.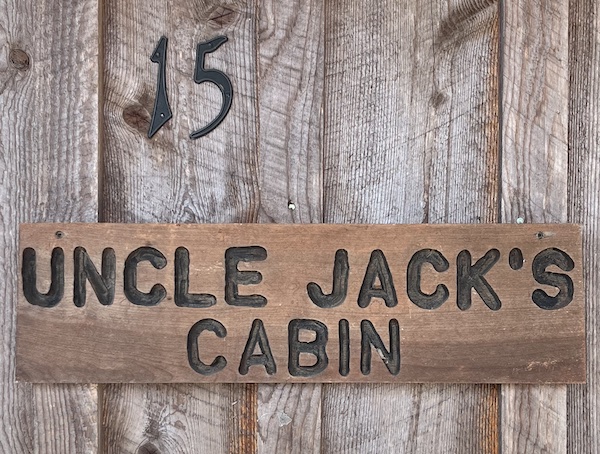 Uncle Jack's Cabin
Jack Myers–or "Uncle Jack," as we remember him–was the senior science editor for Highlights for Children for over 50 years.  This cabin honors his life and contributions, and the Jack Myers scholarship supports Science writers at the Highlights Foundation.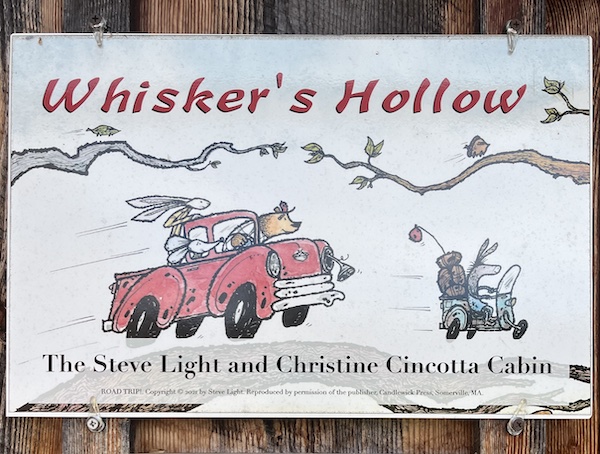 Whisker's Hollow
Whisker's Hollow (The Steve Light and Christine Cincotta Cabin) is a whimsical nod to Road Trip! A Whiskers Hollow Adventure by Steve Light.  Steve and Christine have also established a scholarship to support an illustrator to attend our Summer Camp in Illustration.
Coming Soon:
The Muslim Storytellers Cabin
The Asian American Voices Cabin (Sponsored by the Asian American Voices Collective)
The Jewish Voices Cabin (Sponsored by Linda Marshall)