Explore Our Kidlit Resources
Craft Resources
(by Genre & Topic)
Our Community
Learn More About Us
The Highlights Foundation shifted my writing from dream to reality….I finally understood the business and how to stand out in a crowded market. I've also benefited immeasurably from the Highlights Foundation's online offerings. My craft has blossomed along with my confidence, and I've met incredible writers and friends.


-Stephanie (2019 scholarship recipient; now active community member)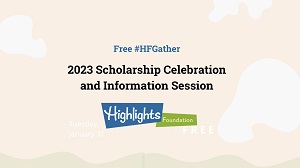 Update 2/11/23: our 2023 scholarship application period is now closed. To be informed of future scholarship ...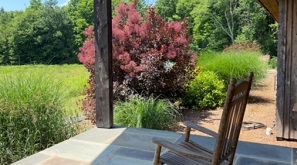 Every year, some of our scholarship recipients attend one of our Summer Camps. We heard from 4 of last year's Camp ...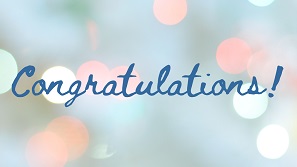 Congratulations to yesterday's ALA award winners, among them Highlights Foundation faculty, friends, and ...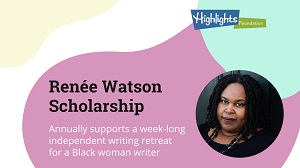 Monique Fields was last year's recipient of the Renée Watson Scholarship, which annually supports a week-long ...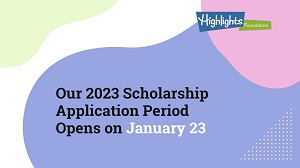 FOR IMMEDIATE RELEASEJanuary 23, 2023  The Highlights Foundation Will Award 56 Scholarships in 2023Aspiring and ...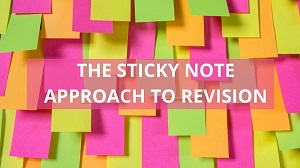 I hate revision. I'm just going to put that out there as the author of a book that went through sixteen full ...
By: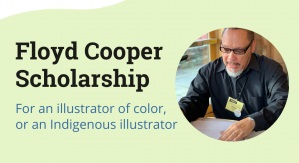 Last year, Khahlia Sanders and LaTonya R. Jackson were both awarded Floyd Cooper Scholarships from the Highlights ...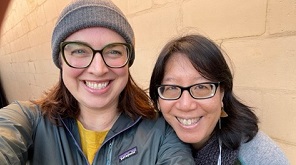 We've been critique partners for many years, but it took us a long time (10 years!) to come up with our current ...
By: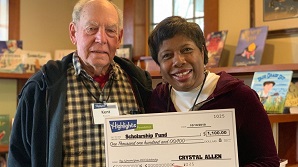 When Crystal Allen received a scholarship and attended her first workshop with the Highlights Foundation, she ...
By:
This past summer, Sara Gómez Woolley piloted our Resident Artist program on campus. She spent much of her time in ...
By: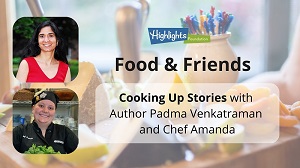 We'll be back in January with new recipes and writing prompts! Here's a look at our 2022 ...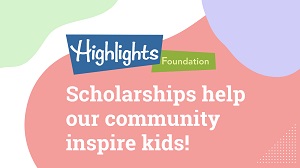 We'd like to thank Traci Sorell, author and Highlights Foundation faculty member, for this blog post. Note: to see ...
By: