If your writing is infused with STEAM content (science, technology, engineering, arts and mathematics), you'll want to check out these blogs for creative ideas on energizing young readers through both fiction and nonfiction. Thanks to Jennifer Swanson, Miranda Paul and Heather L. Montgomery for sharing their enthusiasm and knowledge through these blog posts!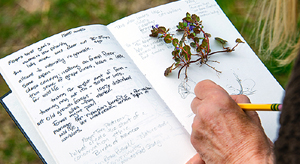 What? So What? Now What? Science Writing that Stands Out
I am a student of nonfiction. To make my writing stand out of that ever-deep slush pile, I study other writers' works and slip their tricks into my writing. Over and over I noticed that enduring writing goes beyond fun facts to present big ideas–important concepts, principles, or practices of science relevant to young readers. Read more.
Picture Book Word Count, and Other Rules that are Meant to Be Broken
Some teachers have begun labeling picture books as "E for Everyone." As a former teacher, I like this approach. Picture books provide illustrated "mirrors" or characters and subjects that connect directly to their lives and cultures. Historical picture books or ones rooted in extremely weird or offbeat science offer "windows" that allow kids or teens to escape their reality or expand their limited experience. Read more.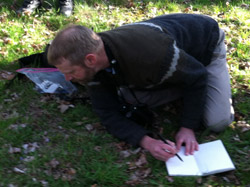 STEAMing into Nonfiction: 4 Ways to Make It Leap-Off-the-Page Exciting!
STEM and STEAM writing is in high demand. But how do you make your nonfiction piece exciting enough to grab an agent or editor's attention? Make it leap-off-the- page exciting! Read more.
The Intersection of Science & Social Studies: Can Creative Combinations Enhance Your Writing?
Nowadays, there are books that teach history through science, geography, and storytelling—in fresh, original ways. These intersectional books are a win-win for teachers and their students, because nonfiction books that span a range of concepts, content, or formats are more versatile and hook more students, whose interests vary widely. Read more.
3 Myths About Why Writing Science Books for Kids is Hard and 5 Reasons You Should Do It Anyway
Anyone who is curious about the science all around them every day can be a science writer. Read more.
Setting a Scene with a STEM Book
One of the many things that makes a great story is the scene. Setting the scene for your book is so important because your reader needs to know where they are. Books need the author to provide rich, descriptive details that makes the reader feel the sensations and emotions of being in a particular place. Read more.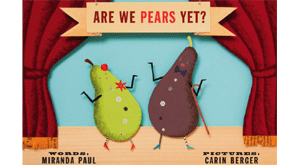 Making Science Fun (or Funny!) in Your Nonfiction Book
I smile when I hear someone suggest that STEM topics are "dry" or "a hard sell" in publishing, especially in the children's industry. Science and nature are filled with wonder and, at times, sheer ridiculousness. Read more.
Science Writing… It's Not Just for Nonfiction
Science is finding its way into many different fiction books these days. It's a great thing, especially for us science lovers out there. And why not? Science is exciting, interesting, and innovative. It can add depth, intrigue, mystery, and even action-adventure to your fiction manuscript. Read more.