How hard can writing a picture book be?
Anyone can write a picture book (PB). They're under 500 words, how hard can they be?
This is the mindset many a writer has to deal with when discussing picture books.
PBs are short so why are they so complicated? Remember that quote from Mark Twain, "I'd have written a shorter letter but I didn't have the time?"
Just try being concise while keeping a short attention span in mind; introducing a captivating character; creating a problem that kids can relate to; and managing rising action, climax and a satisfying resolution with a few laughs sprinkled in along the way. Need a few hundred more words? I'll bet.
Concepts, bedtime, nonfiction, holidays & more: so many types of picture books!
Meanwhile, to further complicate things, there are many different types of PBs. Where does your story fit in and how will you market it? Here are examples of different types of picture books manuscripts:
Concept books.
As part of language acquisition, young children learn broad concepts: big/little, prepositions (on, over, under, etc), colors, family (mother, father, brother, sister, etc.), body parts (mouth, eyes, ears, feet, hands, etc.) and much more. Concept books introduce the concepts in a fun, simple and often humorous way. Example: Blue Hat, Green Hat by Sandra Boynton.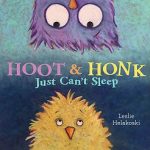 Bedtime books.
Lulling text and soothing storylines encourage snuggling up and preparing for sleep. Example: Hoot & Honk and Just Can't Sleep written and illustrated by Leslie Helakoski.
Narrative Nonfiction.
Using narrative techniques, some nonfiction books tell a narrative complete with an introduction, buildup to a climax, and ending. Example: The Nantucket Sea Monster: A Fake News Story by Darcy Pattison, illustrated by Peter Willis.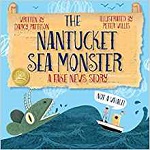 Fiction.
Fictional stories may be what most people think of when they think of children's books. These are made up stories with a complete arc including a beginning, middle, climax, and ending. Example: Your Alien by Tammi Sauer, illustrated by Goro Fujita.
Rhyming Poetry.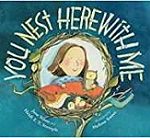 Or perhaps, most people think of rhyming poetry when they consider children's literature. Actually, these books are the hardest to sell because the poetry must be pristine. Example: You Nest Here With Me by Jane Yolen and Heidi Stemple, illustrated by Melissa Sweet.
Biography.
Overlooked and/or compelling characters are spotlighted in fact-based picture books that introduce them to young readers. Example: Breathe, Baby, Breathe! Dr. Virginia Apgar and Her Lifesaving Invention (2020) by Carrie Pearson, illustrated by Nancy Carpenter.
Mystery.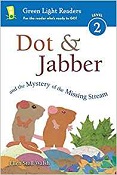 An overlooked category of children's picture books is the mystery. Puzzling plot lines often require logical thinking that is developmentally beyond the picture book audience. However, there are still simple mysteries for kids. Example: Dot & Jabber and the Mystery of the Missing Stream by Ellen Stoll Walsh.
Humor.
Using word play, double meanings and unexpected outcome can bring humor to worrisome topics. Example: Any of the Amelia Bedelia books by Peggy Parish.
Holiday.
A popular and perennial topic for children's picture books is the holiday. Example: The Night Before the Fourth of July by Natasha Wing, illustrated by Amy Wummer.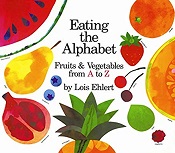 ABCs.
Lois Ehlert's book, Eating the Alphabet is a delightful play on the usual ABC story. These books organize the story or information around the alphabet.
Metafiction.
A relatively new category, metafiction includes books that refer to itself in some way. For example, a character may talk to the illustrator. Example: Chester by Melanie Watts.