Student Spotlight 2017: Author Visits
We're excited about these wonderful authors and illustrators who attended our 2017 Crafting Successful Author Visits workshop. They're working hard to get their books in the hands of children, teachers and librarians!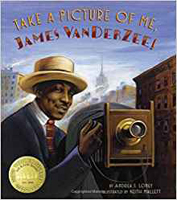 Andrea J. Loney
andreajloney.com
Bunnybear, Albert Whitman & Co.
Take a Picture of Me, James VanDerZee!, Lee & Low Books
Presentation: Ideas Are Everywhere!
Ideas for books are all around us and can be found right in our everyday lives. Join debut author, Andrea J. Loney as she brainstorms a picture book story with your class. Student will create characters, plots, settings, themes, and more. Using early drafts, revisions, and sketches from her picture book Bunnybear and her summer 2017 nonfiction biography Take a Picture of Me, James VanDerZee!, Ms. Andrea encourages students to start the creative process with confidence. Target audience, K-3 grades.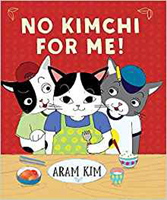 Aram Kim
www.aramkim.com
Cat on the Bus, Holiday House
No Kimchi For Me!, Holiday House
Presentation: What Food Do You Like? What Food Do You Hate?
The author/illustrator of Cat on the Bus has come back with a new book, No Kimchi for Me! about food, culture, and siblings. Meet Yoomi, a little girl who likes all the Korean food her grandma cooks, except for stinky, spicy kimchi. Ew! Her brothers think Yoomi is a baby because she refuses to eat kimchi. Yoomi tries to prove that she is a big girl by eating stinky, spicy kimchi. She keeps failing, but eventually succeeds with a little help of her grandma, but how? Let's find out together! With a brief introduction of kimchi and the Korean culture, Aram will read her soon-to-be-released book No Kimchi for Me! with children. After reading, she will ask children what they don't like to eat, and turn it into a delicious food children can't resist on the drawing board!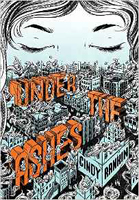 Cindy Rankin
www.cindyrankin.net
Under The Ashes, Albert Whitman & Co.
Presentation: Dream first. Wonder. Dream again. A Writer's Journey.
Debut author Cindy Rankin has been writing stories since fourth grade. After a lifetime of freelance newspaper work and creating manuscripts, she discovered how to sharpen a writer's most valuable tool. Editors taught her to ask the right questions. And experience revealed the number one rule of the writing craft. She'll share these things with students as she engages them in the process of conceiving, researching, and revising her historical novel, Under the Ashes. Target audience, grades 4-7.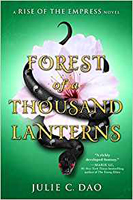 Julie C. Dao
www.juliedao.com
Forest of a Thousand Lanterns, Philomel Books
Presentation: Villains Are Heroes of Their Own Stories
The presentation will feature villains and antiheroes in books/TV/films/pop culture. I will discuss why "bad guys" are so compelling and what makes them sympathetic, cover the backstories of some well-known villains (i.e. Darth Vader, Ozymandias and other Marvel baddies, antagonists from Harry Potter and classic fairy tales) and will then segue into the main character of my own book, who is based on Snow White's Evil Queen. I will also take 5-10 minutes to talk about my writing journey and how I got into book-writing, since I know kids will likely be curious about that.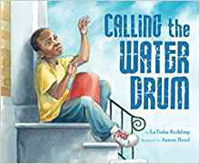 LaTisha Redding
Calling the Water Drum, Lee & Low Books
Presentation: The Power of Art
How art helps people communicate and express their feelings.
Leah Henderson
www.leahhendersonbooks.com
One Shadow on the Wall, Atheneum Books
Presentation: Starting on Page One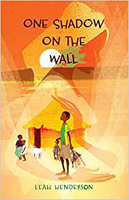 Author Leah Henderson will explain her journey to writing her debut middle grade novel, One Shadow on the Wall, from the trip to Senegal, West Africa that started it all, to the exact moment that inspired every word. Then she will discuss her writing process, her motivations, and finding belief in yourself when you're unsure. Target audience: 8-12 years old.
Students and faculty of the 2017 Crafting Successful Author Visits workshop: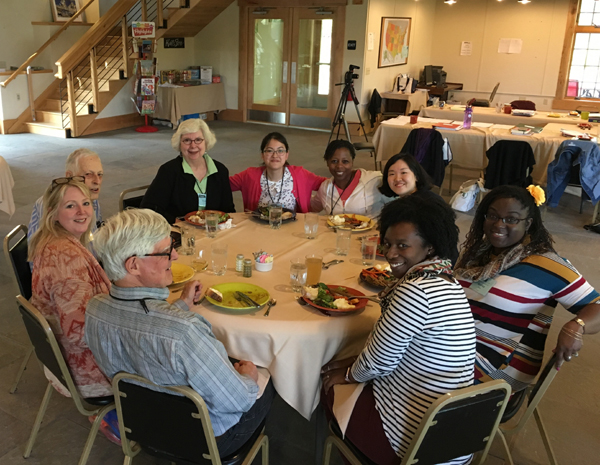 Posted on: May 10, 2017
Tags: author visits, student spotlight