Custom Retreats: Unworkshopping as a Group Activity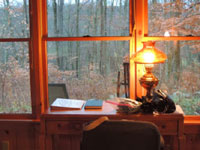 Our Unworkshop guests always rave about their experience with us: how wonderful it is to be away from duties, to spend time in a beautiful place, to have someone else cook and do the dishes. We have to agree – it IS awfully nice to get away by yourself and spend time working on your writing or on your art.
Could there be anything better than that? Maybe…the only thing better than going on a writing retreat ALL BY YOURSELF is to bring some of your creative companions with you! You'll each have your own private lodging and solo time to work, but you can check in with each other at mealtimes, take walks, share manuscripts, brainstorm, sit around a campfire and eat ice cream.
Linda Epstein, an agent at Emerald City Literary Agency, invited some of her clients to join her for a retreat. She said:
"Honestly? I can't wait to get back there. I'm not only an agent, but also a writer. Something in the air or the food or the cabins that was very conducive to the creative juices flowing!"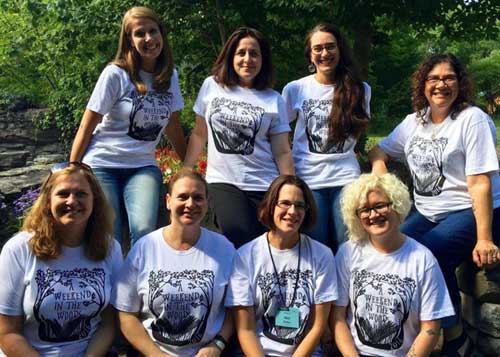 Writer Jennifer Jacobson has come to visit with her writing group several times. She said:
"What do writers need? Time to honor their work; long views and serene walks to spark their creativity; and a like-minded community for motivation and encouragement. Attending an Unworkshop with my writers group proved to be the very best thing I could do for my art. I can't wait to go back!"
Don't take their word for it! Bring your friends, your critique group, your clients, your SCBWI pals. We'll be SO happy to see you!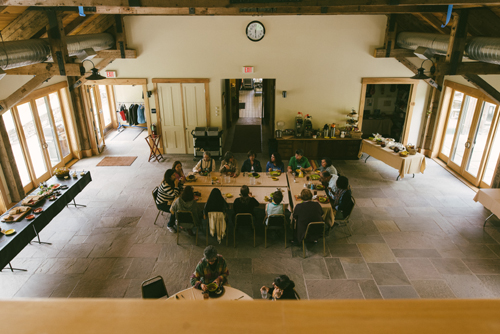 Find out more about Custom Retreats.
Posted on: August 16, 2016
Tags: custom retreats, personal retreats, Testimonials, The Experience