Joni Sussman: Smell the Camel: Four Tips for Writing a Good Children's Bible Story
Kar-Ben publisher Joni Sussman was a special guest at our Writing Jewish-Themed Children's Books. Here are some tips she shared with us that we think all authors can relate to…
Go Back in Time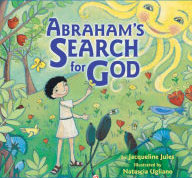 Extensively research the culture and setting in which the story takes place beyond what's described in the actual bible story. This adds richness and credibility to your story. There is easily accessible information on everything from hairstyles to recipes in biblical times. Go to museums to check out architecture and art of the biblical period. Better yet, visit Israel and see the actual scene of your story. Take photos of the places you visit to use as reminders of what the place looks like.
Seek out Jewish sources not just "bible" sources. While you may think the stories in what Jews call the Torah and non-Jews call the Old Testament are the same, the Jewish "take" or interpretation of a story is usually different. So be sure to use Jewish sources when researching your bible story.
Set the Scene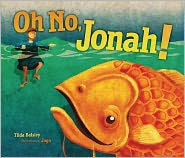 Visual references help you picture, and describe, the setting. But you're writing a book, so the words matter. Try to paint a picture with words to describe what the biblical world would have looked like and felt like. Describe the stuffiness inside Abraham's tent or the smell of camels stopping by. But remember to keep the story front and center and not get bogged down with too much description.
Retell the Story
Although your story is an old one, you want your telling to be fresh and dynamic, engaging to modern kids. Show your young reader what a biblical character might have had in common with him or her. One aspiring author asked in a workshop whether she might write about manna as the original "fast food."
We have published many bible stories, from quite straightforward retellings such as Jacqueline Jules' Abraham's Search for God, to the more irreverent Oh No, Jonah! or Let My People Go! by Tilda Balsley. So feel free to interpret the original Hebrew creatively. Using direct bible quotes is awkward, so write in contemporary poetry or prose that will appeal to young children.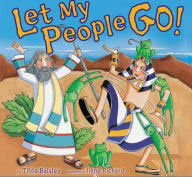 Know Your Publisher
Know your publisher. When writing a bible story for Kar-Ben, it's OK to go for out-of-the-ordinary. For example, if your story can be told from a child's point of view or an animal's point of view, or can depict a biblical character as a child, so much the better.
And this goes not just for bible stories. In contemporary settings for Kar-Ben stories, rabbis are not all men and God is not a He. Jewish kids are not all Caucasian; Jewish families are not always made up of a mommy, a daddy, and two children; and Jewish grandmothers these days don't speak Yiddish.
Posted on: April 14, 2016
Tags: faculty guest post, writing tips