Shari Becker: YA Romance: A Love Affair With Firsts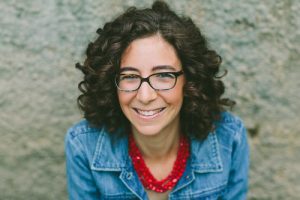 I was a late bloomer, raised by a tomboy mom. I was petite, gawky and underdeveloped. I preferred books and paintbrushes to boys and parties. It wasn't until I was 17 that boys started noticing me (although I'd been noticing them since I was 12), and I found myself struggling to keep up. For better or worse, my teenaged love life was compressed into three short years. These years were intense – dramatic and emotional and full of my firsts. No matter how many years go by, no matter who you grow up to love, your firsts stick with you, imprinted on your heart.
For me, there were three unforgettable first guys: guys who went on to inspire more love scenes in my novels than they can ever imagine.
Boy #1 was a friend of a friend. I met him at a series of gatherings, parties, and bars I was far too young to be inside. He had straight, dark hair and huge, dark eyes, and a shyness that was appealing. I was so sure that beneath his quiet facade, lay mystery and depth. He said I looked like Mariah Carey, and that was good enough for me. Boy #1 was my first real kiss. It involved winter coats, clouds of breath in cool air, walking hand in hand, and even a rose. Boy #1 was romantic. We even had a song, More Than Words. A few weeks later, Boy #1's best friend, who had moved away, returned home for the summer, and Boy #1 was caught between his friend and me. I lost the battle. I was heartbroken. I listened to our song and cried and cried. I don't really remember the pain. I remember that rose, though. I remember that first, tentative kiss, and the imaginary fireworks that exploded in the sky.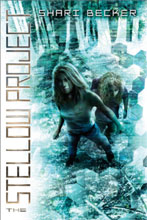 Boy #2 was a best friend who I so wanted to be more. He made me think that maybe, just maybe, I could fall in love and spend my life with someone. Maybe him? We shared a passion for Entertainment Weekly and Saturday Night Live. I clapped as he played his drums, and he listened intently to my stories. Two peas in a pod. One day we lay on his bed, his dog sprawled at our feet, dreaming about our future. I told him that if I ever won an Oscar I'd call him wherever he was to share the great news. He said, "What if you just need to roll over? What if I'm right beside you?" Best. Conversation. Ever. Once those words were spoken, he looked different. Handsomer. Funnier. Sexier. I waited for him to finally kiss me. I wanted us to become an "US." But it never happened. A few months later, he joined a gym and got muscles. Girls started seeing what I'd known for months: he was funny and handsome. Everything exploded in a fit of jealous rage (mine) and hurt (his), and we never recovered. I never forgot the conversation, though. I can still repeat it verbatim – clearly. I never forgot the big fight that ended it all. And I never forgot the new girl who knew how I felt about him, and expertly made it impossible for me to ever win him back.
I fell hard and fast for Boy #3. We met in a creative writing class, and we were assigned to work together. He wasn't super talented, but he sure was cute! Totally out of my league. He had his own car, which raised his appeal by a million times, and he started giving me lifts home. He was an introvert, but had a great sense of humor. I knew this quiet, brooding one was full of depth. And he was. His life was tragic, though. His father died suddenly. His mother was dysfunctional. His brother was off at college. We could tell each other anything, and we could share each other's pain. He was sad, and so was I. I was unsure what I wanted to do with my life and my parents were suffocating. He was mourning and lonely. We were soul mates, and the feelings were mutual, or so I thought. We talked about getting an apartment. We planned our future. We were in it together. He got into school in New York City, and he accepted. I told him I'd follow him. I promised we'd figure it out. But two weeks later he dumped me. I was decimated, unable to breathe, walk or function for weeks, months, maybe even a year. Even now as an adult, I can still feel the intense pain I felt then. When I write a break up scene, I go back to that heartbreak.
I've dated other boys and men, and I can't even remember many of their names. Even their faces are fuzzy. I grew up and married the most non-brooding, mostly happy, interesting human I'd ever met. But 20 years later, the memories of the firsts remain strong. The memories of butterflies and electric touches. Of first kisses and foot massages in movie theaters. Of lying beside the boy who has told you he might want to marry you, waiting for him to kiss you, and feeling disappointed when he doesn't. Of curling up in your boyfriend's arms and watching The Princess Bride together for the 25th time because the weight of the world has been heavy, and you both need a laugh and some love.
There is something so thrilling and exciting about firsts. When you experience a first, you notice everything. The way she crosses her arms. The way she runs her fingers through her hair. The way he brushes his hand against your cheek, by accident. Or not. The way the corners of his mouth turn up at the sight of you. No one has ever loved you like this. No one has ever understood you like this. No one has ever hurt you like this. No one will ever love you like this again.
From the initial meeting – to the banter and the flirting – to the questioning, the kissing, the broken heart and the mended heart, the beauty of being an adult, looking back at your own life, is that you can see what your teenaged self didn't. That maybe it's really hard to choose between a girl and a best friend you may only see for a few weeks. That maybe a boy is so much like you that he's more like your brother than your boyfriend. That maybe the boy who left you behind was running away from everything hard and painful and needed to start fresh.
As adults writing YA, we can offer empathy to our younger characters. We can hold their hands and nurture them through the roller coaster of first love. And in doing so, we capture the whirlwind of teenaged romance, we give our readers delicious stories to devour, and we offer a hopefulness of what's to come and what could be.
Posted on: February 22, 2016
Tags: faculty spotlight, novels