Nonfiction books: an opportunity for writers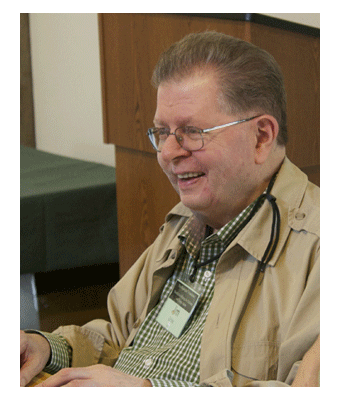 I've often said and written that a nonfiction writer is a storyteller. The only basic difference from fiction writing is that the stories an author tells are true.How do I go about telling that true story? I want to give you some tips that I hope will be helpful to you in your own writing.
One. I always try to begin with a dramatic true-life incident, and inject other such incidents throughout the manuscript.
Two. I try to end each chapter, if possible, with some sort of suspenseful hook that will lead readers on to the next chapter.
Three. I do my best to weave in quotes from diaries, autobiographies, newspaper stories, etc., to bring the human figures in the book to life.
Finally, I look to see if I can find a narrative line in the material that will give it momentum and help to hold the book together.
—James Cross Giblin speaking at Chautauqua
We came upon this quote extracted from a workshop presentation at the Highlights Foundation Writers Workshop at Chautauqua way back in 1992.
Jim Giblin is considered to be a pioneer in modern juvenile nonfiction, both as an editor (longtime editor and publisher of Clarion Books) and for his personal writing.
The James Cross Giblin Scholarship Fund for juvenile nonfiction was established in 2012. Click here for an application or to find out more about the scholarship.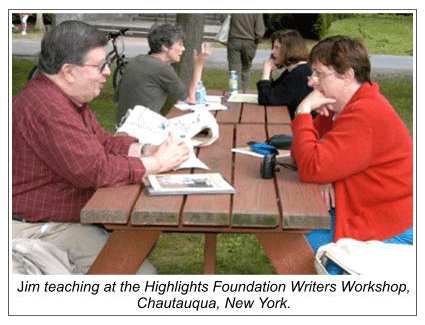 Posted on: February 1, 2016
Tags: nonfiction, scholarships, writing tips