Nonfiction books: an opportunity for writers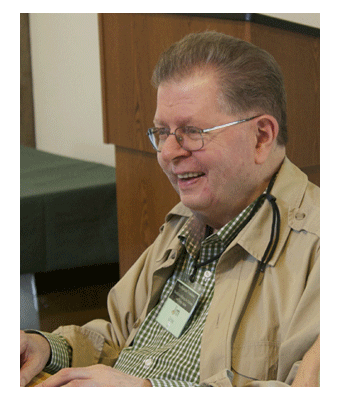 I've often said and written that a nonfiction writer is a storyteller. The only basic difference from fiction writing is that the stories an author tells are true.How do I go about telling that true story? I want to give you some tips that I hope will be helpful to you in your own writing.
One. I always try to begin with a dramatic true-life incident, and inject other such incidents throughout the manuscript.
Two. I try to end each chapter, if possible, with some sort of suspenseful hook that will lead readers on to the next chapter.
Three. I do my best to weave in quotes from diaries, autobiographies, newspaper stories, etc., to bring the human figures in the book to life.
Finally, I look to see if I can find a narrative line in the material that will give it momentum and help to hold the book together.
—James Cross Giblin speaking at Chautauqua
I came upon this quote extracted from a workshop presentation at the Highlights Foundation Writers Workshop at Chautauqua way back in 1992.
Jim Giblin is considered to be a pioneer in modern juvenile nonfiction, both as an editor (longtime editor and publisher of Clarion Books) and for his personal writing.
The James Cross Giblin Scholarship Fund for juvenile nonfiction was established in 2012. All of our upcoming nonfiction workshops are eligible for funds from this source. Click here for an application.
Nonfiction workshop offerings for 2016:
A Concentrated Course in Nonfiction, March 10-13
Faculty: Peter P. Jacobi
Peter, professor emeritus and visiting Riley professor at Indiana University's School of Journalism, shares a thirteen-step process for the nonfiction writer.
Nuts and Bolts of Science Writing, April 10-14
Faculty: Jennifer Swanson, Miranda Paul, Emily Feinberg, Paige Hazzan
Special Guests: Clara Gillow Clark
Skype Guests: Clelia Gore, Carol Hinz, Alyssa Mito Pusey
Learn the dynamics of engaging science-based writing for children and teens that shines the light on exciting science, technology, engineering and math (STEM) concepts.
Creating Page-Turning Nonfiction for Middle Grade Readers and Up, October 23-26
Faculty: Deborah Hopkinson, Pamela S. Turner
Deborah and Pamela team up to share their expertise in writing biography, history, and science in this fast-paced workshop focused on creating exciting and compelling nonfiction for middle grade readers and up.
Writing and Revising Narrative Nonfiction, November 1-6
Faculty: Deborah Heiligman, Barbara Kerley
Focusing on both writing and revising, writers of narrative nonfiction will learn how to research to gather information, assess its accuracy and relevance, and then craft it into a compelling, true story.
To read more about the James Cross Giblin Scholarship Fund, click here.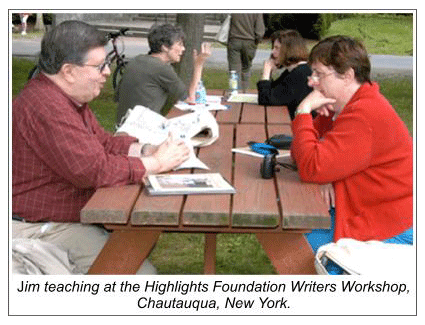 Posted on: February 1, 2016
Tags: 2016 workshops, nonfiction, scholarships