A rich and rewarding place to start
Can a weekend in the mountains change your writing life? As we look ahead to the next Everything You Need to Know About Children's Book Publishing: A Crash Course, we asked a few writers who have previously attended the course to share their experiences.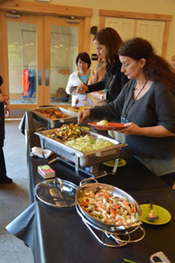 Melissa Gould, Huntington Station, New York:
Life changing. Inspiring. These were some of the comments shared by my fellow attendees at the conclusion of our weekend together.
After hearing about The Highlight's Foundation retreat, I could not wait to visit. The Crash Course seemed a perfect place for me to begin.
However, I did have my concerns.
I was just a fledgling writer – a ton of passion, but nothing published.
How would I fit in? I needn't have worried!
My mind was put at ease as soon as we gathered for the tour of Highlights for Children and Boyds Mills Press. We were all nervous, not sure what was in store for us. The tour was thoroughly enjoyable and chock full of tips and inspiration. When the caravan of participants' cars set off on the winding beautifully scenic roads, heading for the retreat, I knew I was in for a magical weekend.
Over the weekend, every question and concern about getting one's work published was addressed by Harold Underdown and Bobbie Combs plus an array of guest speakers…and the discussions continued as our facilitators and visiting authors and illustrators joined us for our delicious meals.
Although I had previously attended writers' conferences and events where publishing was discussed, this weekend covered far more. It included the step-by-step process involved in actually combining text with illustrations, how social media plays an important role, and offered the opportunity to have our work professionally critiqued!
The best part was feeling like I was truly a part of a writer's community – each of us on our own path, yet sharing the same journey.
The worst part?
Leaving.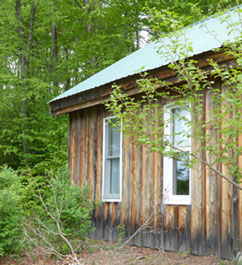 Allison K., Longport, NJ:
When I left that morning to attend the Highlight's Crash Course, I knew two things for certain:
1) I loved writing.
2) I knew absolutely nothing about the children's book publishing industry.
Sure, I'd been to the local library and had trolled the internet, scouring articles, blogs, and even some author websites. But those were all just bits and pieces. I needed to see the whole picture, to understand what it takes to get my manuscript from screen to seen.
So I went, making my way slowly up, down and around the snow covered single-lane roads that wind through the hills of Eastern Pennsylvania, not knowing exactly what to expect from this, my first writer's conference. I am delighted to say it far exceeded my expectations. The Crash Course is a rich and rewarding experience.
In a very down-to-earth informal setting, I spoke with published authors, illustrators, editors, publishers, and other industry experts who generously provided deep insight, inviting questions and comments. The course is thoughtfully designed to walk conferees through the entire process — fundamentals of drafting and revising manuscripts; submissions; contracting basics; self-publishing and traditional publishing; marketing and, of course, royalties.
Each segment was facilitated by approachable, encouraging, congenial professionals. We had a lively group of conferees. Our shared energy and enthusiasm made for stimulating sessions and delightful meals. The quiet of the surroundings inspires creativity.
After two days, the Crash Course ended. I left that afternoon, exhilarated, knowing three things for certain:
1) I love writing.
2) I have a clear understanding of the fundamentals of the children's publishing book industry.
3) I have a lot more work to do.

Posted on: July 15, 2015
Tags: crash course, Testimonials