Looking forward (and backward) to summer camp
Every year we look forward to Summer Camp, and this year is no exception!
Our faculty have been sharpening their marshmallow-roasting sticks, practicing their campfire songs and, of course, putting pen to paper:
Barb Rosenstock is "looking forward to hearing stories around the fire."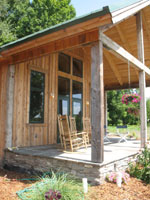 Suzanne Bloom imagines:
summer camp haiku (almost)
a new friend appears
routine gives way to adventure
idle, idyll, ideal.
Larry Pringle remembers that "as a camp counselor in the Adirondacks what I recall most positively is the fleeting but wonderful bonding that occurred with both campers and other "leaders," and the joy of working as a team toward positive goals."
Megan McDonald has been dreaming of camp for a long time:
Camp Karandawanna. That's where my sisters went to summer camp. As the youngest, I never got to go away to camp. Summer camp, for me, was watching The Parent Trap!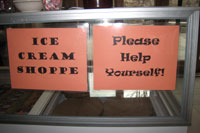 Then my across-the street best friend, Judi, started going away to camp. She sent postcards about unknown adventures like fishing and archery, horseback riding and campfires.
The best day of summer was my friend's last day of camp. I got to ride with her parents all the way to Ligonier, PA, to pick her up. She came running to see us, all skinned-kneed and tanned. Our tradition was to celebrate her homecoming at the old-fashioned Dairy Queen in Ligonier, where we'd sit braiding lanyard keychains or friendship bracelets, ice cream dripping down our arms.
The next best thing to being there.
After all, summer camp is all about friendship. And ice cream.
If you've never been to Summer Camp, why not join us this year? Along with all of the camp fun, you'll enjoy:
20 workshops, packed with valuable information
5 inspiring keynotes
One-on-one manuscript critiques
Lively discussions
Networking
Time to write, journal, and dream
Meeting and mingling with renowned authors and illustrators
Posted on: May 13, 2015
Tags: summer camp, workshop spotlight