An Hour-Long Hallway Discussion, and a Commitment to Helping Other Creators Outside the "Mainstream"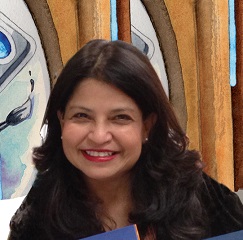 We'd like to thank author/illustrator Carolyn Dee Flores for this blog post! Carolyn has visited our Retreat Center several times. She attended Super Children's Books Boot Camp and more recently, she joined us to work alongside artist-in-residence Denise Fleming and as co-leader along with Meg Medina and art director Ellice Lee at Nurturing Your Artistic Voice: A Guide for Kidlit Rebels and Risk-takers. Thanks, Carolyn, for telling us how the workshop came about and what the (lucky) attendees can expect.
---
I ran into Meg Medina "in-person" for the first time at a Los Angeles book conference. Then, about three years ago, she and I were both appearing at a Teen Book Festival in McAllen, Texas, and staying at the same hotel.
At this particular hotel they had just added a new wing. The clerk at the hotel desk had made a very big deal out of telling us that we would be the first people ever to stay in the new rooms.
Sure enough, our rooms were situated directly opposite each other.
Meg opened her door and giggled. "Wow, Carolyn, this place is just like a brand-new apartment!"
I opened my door and I said, "Whoa! The appliances still have tags on them!"
We laughed. But instead of going into our rooms, we ended up using our luggage like chairs, and we talked for about an hour. And this is what we discussed.
Both Meg and I knew of people with amazing voices that weren't getting published through traditional publishing channels. And it frustrated us. Their ideas were new and exciting and fresh! We wanted to find a way to help them. A tangible, positive way to make sure these voices were acknowledged, seen, heard, encouraged, and eventually published in the #kidlit industry. So…we brainstormed. And we came up with this idea:
A Highlights Foundation Workshop: to help writers and illustrators with worthy projects, and possibly marginalized voices, learn how to navigate the children's publishing industry. We wanted to give them as many resources as we could, to help them get their books published and their projects realized.
The next week, I called Alison Green-Myers, who is the Director of Programming at the Highlights Foundation. I'd attended a couple of Highlights Workshops, and Alison had already suggested that I might host a workshop in the future. So, when I told her that Meg Medina was on board–she was thrilled, and we started planning it! Here's what we came up with:
Nurturing Your Artistic Voice: A Guide for Kidlit Rebels and Risk-takers
By "risk-takers", we don't necessarily mean "edgy." We just mean authors or illustrators with work that might not be perceived as mainstream. For example, "historical fiction" which portrays the past with authenticity in a way that has not been seen before.
The workshop is from September 22-25 and is $999 for all four days. Your room is included (a cabin in the woods, or a room in the lodge) and so are three locally-sourced meals a day. Most authors and illustrators who have been there consider the Highlights Workshops as a "rite of passage." Your only other expense is travel–and they'll pick you up at the airport or bus station.
There are three scholarships available. One full scholarship. One half-scholarship. And one one-third scholarship. Workshop spaces are limited. Find out more here.
3 Things You'll Get At This Workshop.
1. A Career Strategy That Reflects Your Voice as a Writer or Illustrator
It doesn't really matter what your strategy is. IT IS IMPORTANT THAT YOU HAVE ONE! Too many people think, "Okay, as long as I follow these steps, I will be successful. I'll submit my work until an agent likes it, and then, I will get published, and everything will be great!"
Real life doesn't work that way. It IS important to get your work polished, get it to an agent, and work with editors. But, your career should not be seen as a series of tasks you check off.
Every successful person in the publishing industry that I have ever spoken to, has done so, because they approached the industry with a well-defined career strategy as unique as their writing voice.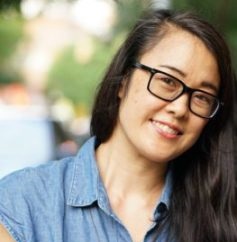 There are also some caveats that established authors and illustrators have, that we want to address, as well. For example, authors/or illustrators who have had an agent, and who are looking to make the transition to a new agent, because things didn't work out with the first one.
Ellice Lee, Associate Art Director of Philomel Books (an imprint of Penguin Young Readers Group) will be with us to give insight from the publishing side of things. Our hope is to add a few more perspectives from the industry as well. We will have Skype Guests, too. One discussing how they navigated this particular situation with success and grace, another sharing the particular strategies they used to succeed in children's publishing.
2. Hands-On Activities to Help Writers and Illustrators Think Outside of the Box
We will have guest artists with hands-on exercises to help you nurture your unique voice–and encourage innovation and critical thinking in your writing/illustration.
There will be writing exercises and experimenting with formats that might be out of your comfort zone, to help bring a new perspective to your work.
And, personally, I will be bringing Play-doh, and other guest artists with drippy, drippy watercolor stuff, which should make it a blast!
3. Hands-on Sessions with Current Newbery Medalist Meg Medina!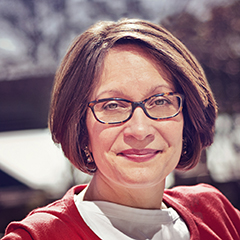 Meg won the 2019 Newbery Award for her novel Merci Suárez Changes Gears and she is a generous and inspiring teacher.
I can't even imagine a greater opportunity than this!
From the very beginning, we wanted this workshop to be about "preserving" unique artistic voice. It is important that you see your work with a critical eye–and that includes understanding what is really good about your work!
We've seen a lot of people cut away at the heart of their voice because they lack confidence or think it's not what publishers are looking for.
We want you to succeed – with your inner voice intact!
I hope to see you there in September! Let's navigate these waters,
–Carolyn Dee Flores
Posted on: July 30, 2019
Tags: 2019 workshops, flores