Faculty Interview: Author/Illustrators Floyd Cooper & Melanie Hall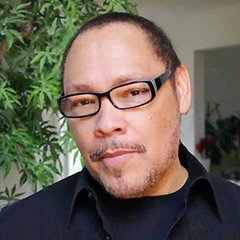 Floyd Cooper and Melanie Hall were co-faculty for Perfecting Your Dummy: How to Amp Up Your Text, Illustration Style, Technique & Page Design for Successful Submissions. We invited them to drop by the blog today to share their excitement for the course–and for the chance to work together again.
What is your favorite thing about teaching at Highlights?
Melanie: Highlights is a comfortable, friendly, nurturing space surrounded by nature. It's very conducive to everyone focusing on creativity. Enthusiasm is in the air!
Floyd: What I love the best about teaching at Highlights are the students who choose to come. Eagerness, curiosity and lovers of the craft show up every time! Oh it could be the transformative atmosphere of a remote natural setting with enthusiastic faculty and chefs or the cozy cabins and the grand workspace of the Barn. But I always leave with sweet memories of the students I meet and share with.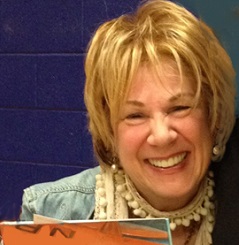 What do each of you most appreciate about the other as co-faculty?
Melanie: Floyd is an absolutely wonderful artist with a great sense of humor. We make each other laugh.
We approach teaching in the same way: we help each person to recognize their strengths as illustrators.
Floyd's style is figurative, and mine is stylized and whimsical. We make a great team.
Floyd: Melanie has a heart as big as they come. I believe that learning comes best from a source of love and that is a summation of Melanie's success as one of the best instructors in the game!
Can you share something about the types of students who take the course? What types of students will benefit most from taking the workshop, and why?
Melanie: Students come from all walks of life and all ages; everyone from young people just starting a career in illustration, to illustrators who want to reinvent themselves or get advice for a specific project, to retirees who finally have the time to concentrate on their art. Everyone shares a willingness to learn and grow. In fact, anyone who is open to improving their skills and firing up their imaginations will benefit from our workshop.
Floyd: This particular workshop is primed for that student looking to "break the ice"–new ice or old ice. Those seeking to get off the bank and into the stream. To get moving with their projects and get a taste of the grind and discipline of turning out great picture books.
Can you tell us more about what books and/or projects you're working on right now?
Melanie: I am working on a series of board books that showcase diversity. You can never start children too early in appreciating the fascinating multitude that makes up the world: people of various colors, sizes, and shapes, with different cultures and beliefs.
My media of choice for this series is collage as a change from my usual paint or mixed media. I'm enjoying myself working with texture and color as I create street scenes of brownstones with decorative windows and cornices, snow-topped roofs, snowflakes, little kids in snowsuits and their neighbors, and dogs in sweaters.
I'm having as much fun as I used to when I was a kid and played with my paperdolls.
Floyd: I am working on several historical picture books. Be on the look out next for A Ride to Remember by Sharon Langley and Amy Nathan. It's about a Merry-Go-Round and it's a civil rights story.
Thanks, Melanie and Floyd!
Posted on: April 3, 2019
Tags: faculty interview