Workshop Spotlight: Crafting an Author/Illustrator School Visit
School visits are a powerful way to get your book into the hands of readers. But how do you take what you've written or illustrated and turn it into an attention-grabbing presentation for kids?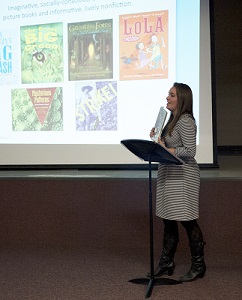 At this workshop, you will:
Prepare your presentation, with faculty input
Visit a school and deliver your presentation, which is videotaped
Review your presentation video and get faculty feedback
Workshop sesssions include:
Polishing Your Presentation Skills
Booking Speaking Engagements
Creating a Successful Talk
Making Conference Proposals
Building Your Author Brand: Enewsletter, Social Media & More!
Material Preparation
One-to-one conferences about marketing, proposals, materials, press
One-to-one conferences about your school presentation
This hands-on workshop is perfect for any author or illustrator who would like to develop or refine their school presentations.
Carmen Oliver is an author and founder of
The Booking Biz
, an agency that brings children's authors and illustrators to schools, libraries, conferences, festivals, and special events. In this video she talks about what you'll learn at the workshop:
Watch video testimonials from previous attendees:
Author/illustrator Aram Kim
Author Andrea Loney
Author Julie Dao
Author Leah Henderson
"Very knowledgeable instructors with lots of wisdom and experience to share. We all learned a great deal from them."
"This truly was an essential 'boot camp' for debut authors!"
"The workshop was small and intimate, which kept me focused and allowed the instructors to do a deep-dive into the information."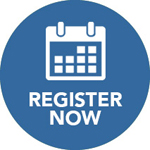 Posted on: January 22, 2019
Tags: author visits