Just setting out on the path to writing a children's book? Need a guide?
Every journey begins with that first step, and it sure helps to have someone leading the way. At our upcoming workshop The Journey: A Crash Course in How to Write Books for Children, we've got FIVE great leaders to help you get started. Here's your introduction to them: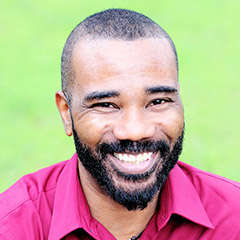 Don Tate
Author/Illustrator
Don is the illustrator of more than fifty critically acclaimed trade and educational books for children, and the author of two award-winning titles. Don is a founding host of The Brown Bookshelf, a blog dedicated to books for African American young readers; and a member of the We Need Diverse Books campaign, created to address the lack of diverse, non-majority narratives in children's literature.
"There is no one path, there are many. We're all headed to the same place–book publishing!–but each of us will take a slightly different road. Some roads will be more smooth, they'll get you there overnight, seemingly. Others will take you down through the valley, up over mountains, through long patches of potholes. And that's okay, we'll all have different stories to tell at the end of our journey."–Don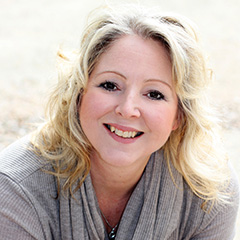 Carmen Oliver
Author
Carmen is a gifted picture book author, storyteller and teacher. She's also the brains behind The Booking Biz, which combines her public relations skill set with her love of children's books. Carmen supports authors and illustrators as they make connections with their readers through special events and school visits.
"At last year's workshop, I was inspired by the students: their eagerness to learn, their passion for their stories, their willingness to be open and try anything. But most of all, I was inspired by the growth I saw in their work, and how it transformed over the course of the days we were together. Each revision became stronger because of the work they were willing to do. Writing children's books is not easy, contrary to what many people think. But I do believe it's teachable. I'm living proof."–Carmen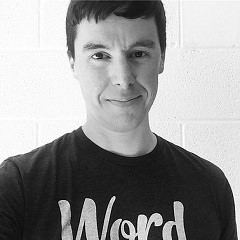 Matthew Winner
Author
Matthew Winner is an author and elementary school librarian living in Howard County, Maryland. He is the host of The Children's Book Podcast (formerly All The Wonders), a weekly podcast featuring insightful and sincere interviews with authors, illustrators, and everyone involved in taking a book from drawing board to bookshelf.
"My passion for children's literature ignited in my first years of teaching, and when I had the opportunity to take a position as the school librarian in one of our county's schools a few years later it was a match made in heaven. I started self-identifying as a writer about 8 years ago, sharing my work in critiques and attending SCBWI conferences. It's been interesting to have a foot in so many different spaces and see how they all work together and play off one another."–Matthew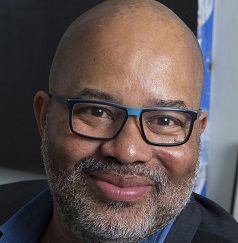 James Ransome
Author/Illustrator
James E. Ransome is the award-winning illustrator of over 60 picture books. He has been illustrating books, book jackets, greeting cards and magazines for over 25 years.
"Each book begins with research. I do some reading, but mainly I gather books, photographs and visit places to get as much information as possible. I then do thumbnail sketches in my sketchbooks of my ideas. From there, I create a dummy book, which is the same size and number of pages the actual book will be. I get feedback from the art director and make necessary revisions. Then I hire models and take photographs of them acting out the parts. I select my favorite photos and draw those onto tracing paper, often using several layers for each character and background. Then using a lightbox, I draw it all onto one sheet of paper. I then start painting using acrylic, watercolor, or oils. Recently I have used gouache and even collage. It takes anywhere from three to six months to create each book."–James

Lesa Cline-Ransome
Author
Lesa's books have received numerous honors and awards including NAACP Awards, Kirkus Best Books, ALA Notable, CBC Choice Awards, two Top 10 Sports Books for Youth, a Christopher Award and an Orbis Pictus Recommended Book. She is frequently collaborates with her husband, James Ransome.

"I am honored to be in an industry that is putting out so many amazing works for kids of all colors, orientations, limitations and interests. There is something for everybody. It seems no topic is off limits and that philosophy opens literature to a much broader audience."–Lesa

Posted on: July 26, 2018

Tags: faculty spotlight