Faculty Spotlight: Take a tour of Denise Fleming's studio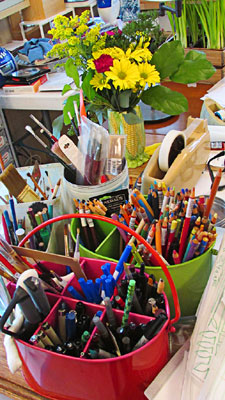 We know Denise Fleming is great fun and SO creative, and we love that she's on our faculty!
To get a glimpse of Denise's creative life, read this fabulous blog post by author and artist Andrea Skyberg. She featured Denise's studio on one of her "Tuesday Tours," showing lots of photos and asking great questions. Anyone who's interested in the creative process will enjoy it.
Posted on: February 19, 2015
Tags: faculty spotlight