Announcing Special Scholarships for 2020
We are pleased to share with you some special scholarships for the 2020 program season. The application deadline for these scholarships is Feb 29, 2020. Scholarship recipients will be announced by May 15, 2020.
The kidlitwomen* Scholarship provides full tuition plus up to $500 in travel for a woman of color with a passion for illustration to attend a Highlights Foundation workshop in illustration.
The I, Too, Arts Collective Scholarship provides full tuition for a Black writer, identifying as a woman, to attend any Highlights Foundation workshop.
The Susan G. and Gary S. Wheeler Whole Novel Workshop 50+ Award will provide a $500 scholarship to a writer 50 or over to attend the Whole Novel workshop August 16-22 or Writing the Unreal: The Whole Novel Workshop in Fantasy and Speculative Fiction October 4-11. The scholarship is intended to support a writer coming to writing later in their career.
The PJ Library Scholarship is for authors pursuing works with themes related to Jewish culture and themes. Applicants can choose their workshop or Unworkshop and describe their interest and project in the application process. Full and partial scholarships are available.
The Kidlit Pride Scholarship helps qualified authors and illustrators from the LGBTQIA+ community attend any of our workshops.
Angela Dominguez Artist in Residence Scholarship: In honor of Angela's work that was a central part of every 2019 Highlights Foundation workshop, this scholarship will provide full tuition to attend Summer Camp Intensive in Illustration July 19-22.
The Lee Bennett Hopkins Poetry Scholarship is intended to support poets in their pursuits. One full scholarship will be awarded to attend The Craft and Heart of Writing Poetry for Children, October 18-22.
The Jack Myers Scholarship supports science writers. One full scholarship will be awarded to attend Science and Nature Writing for Kids & Teens workshop, August 5-9.
The Peter P. Jacobi Scholarship provides one full scholarship to attend Crafting Successful Author and Illustrator Visits, May 26-30.
The Overlook Estate Foundation Scholarship is available for students pursuing a writing or illustration project in the natural sciences and environment to attend either Summer Camp in Writing Nonfiction for Children & Teens July 15-19 or Science and Nature Writing for Kids & Teens workshop August 5-9.
To apply for any of these scholarships, click here.
In addition, the Highlights Foundation General Scholarship fund is open on a rolling basis to applicants to apply to the program of their choice. See individual workshops for scholarship deadlines.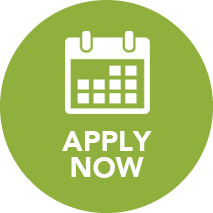 Posted on: February 5, 2020
Tags: 2020 workshops, scholarships