We are proud to announce the Nikki Grimes Scholarship at the Highlights Foundation, for Black and Afro-Indigenous Women Writers and Poets.
New York Times bestselling author Nikki Grimes is the recipient of the 2022 CSK Virginia Hamilton Lifetime Achievement Award, the 2020 ALAN Award for significant contributions to young adult literature, the 2017 Children's Literature Legacy Medal for contributions to literature for children, the 2016 Virginia Hamilton Literary Award, and the 2006 NCTE Award for Excellence in Poetry for Children.  The author of Coretta Scott King Author Award-winner Bronx Masquerade, and recipient of five Coretta Scott King Author Honors, her most recent titles include the YALSA Best Fiction for Young Adults title Between the Lines, companion to Bronx Masquerade, NCTE Notable Book Words With Wings, the 2018 Lee Bennett Hopkins Poetry Award Honor Book Garvey's Choice, Boston Globe-Horn Book Honor One Last Word, Printz Honor and Sibert Honor Ordinary Hazards, a memoir in verse, ALA Notable Legacy:Women Poets of the Harlem Renaissance, ALA Notable Southwest Sunrise, Kirkus Best Book Bedtime for Sweet Creatures, and IMAGE Award Nominee Kamala Harris:Rooted in Justice.  Ms. Grimes lives in Corona, California.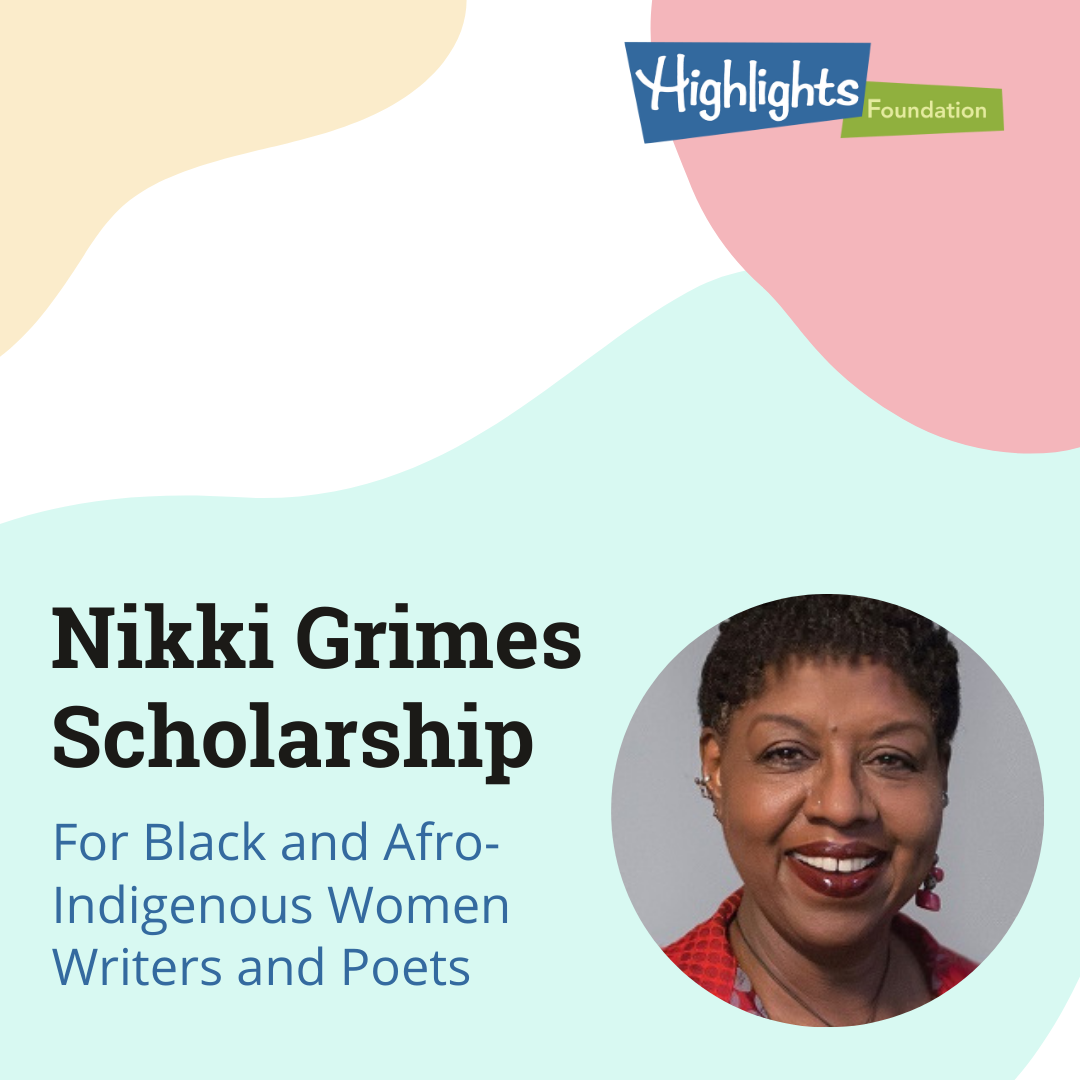 In addition to her work for children, Ms. Grimes has written articles for such magazines as Essence, Today's Christian Woman, Book Links, and Image, Journal of Arts & Religion.
An accomplished and widely anthologized poet of both children's and adult verse, Grimes has conducted poetry readings and lectures at international schools in Russia, China, Sweden and Tanzania, while short-term mission projects have taken her to such trouble spots as Haiti.
During the 1970s, Nikki coproduced and hosted The Kid's Show on WBAI FM in New York. Later, during a six-year stint in Sweden, she hosted their radio program for immigrants, Grunslöst, and another for Swedish Educational Radio.
Get more information about the scholarship process and apply here.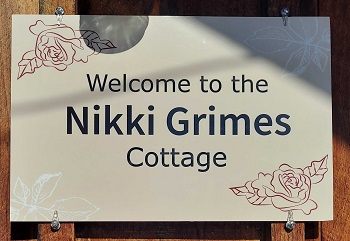 Visitors to our Retreat Center can stay at the Nikki Grimes cottage, which is decorated with some of her awards and copies of most of her published work.