The Renée Watson Scholarship annually supports a week-long independent writing retreat for a Black woman writer. Get more information about the scholarship process and apply here.
Renée Watson is a #1 New York Times bestselling author, educator, and community activist. Her books have sold over one million copies. Her young adult novel, Piecing Me Together (Bloomsbury, 2017) received a Coretta Scott King Award and Newbery Honor. Her children's picture books and novels for teens have received several awards and international recognition. She has given readings and lectures at many renown places including the United Nations, the Library of Congress, and the U.S. Embassy in Japan and New Zealand. Her poetry and fiction centers around the experiences of Black girls and women, and explores themes of home, identity, and the intersections of race, class, and gender.
Her books include young adult novels, Love is a Revolution, Piecing Me Together, This Side of Home, and Watch Us Rise, co-written with Ellen Hagan. Her middle-grade novels include the Ryan Hart series, (Ways to Make Sunshine and Ways to Grow Love), Some Places More Than Others, Betty Before X, co-authored with Ilyasah Shabazz, and What Momma Left Me. Her picture book, Harlem's Little Blackbird: The Story of Florence Mills received several honors including an NAACP Image Award nomination in children's literature.
One of Renée's passions is using the arts to help youth cope with trauma and discuss social issues. Her picture book, A Place Where Hurricanes Happen is based on poetry workshops she facilitated with children in New Orleans in the wake of Hurricane Katrina.
Renée was a writer in residence for over twenty years teaching creative writing and theater in public schools and community centers throughout the nation. She founded I, Too Arts Collective, a nonprofit that was housed in the home of Langston Hughes from 2016-2019. Watson is on the Council of Writers for the National Writing Project and is a member of the Academy of American Poets' Education Advisory Council. She is also a writer-in-residence at The Solstice Low-Residency Creative Writing Program of Pine Manor College.
Renée grew up in Portland, Oregon, and splits her time between Portland and New York City.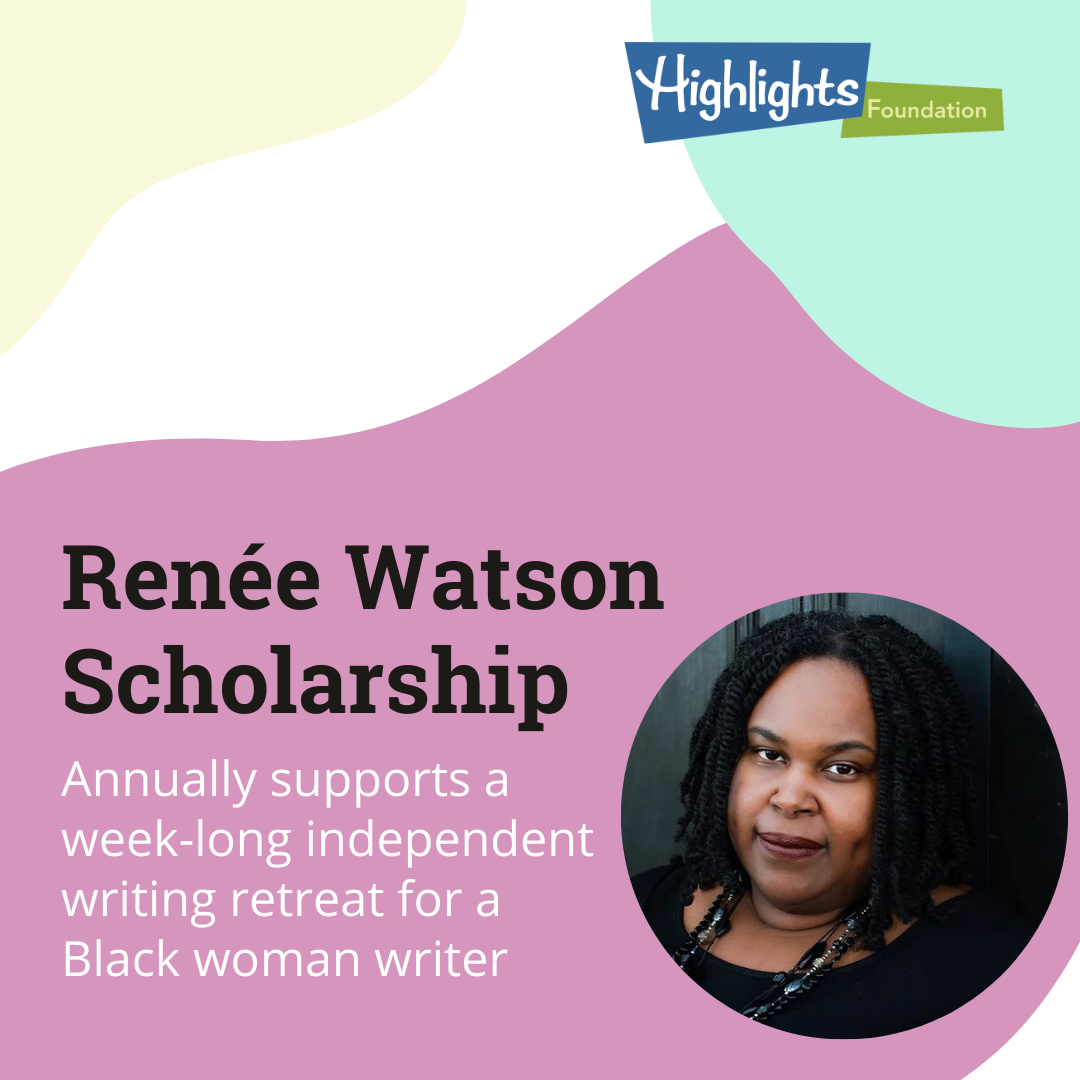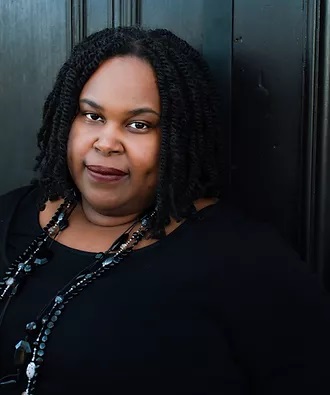 Renée Watson, photo by Shawnte Sims