SEND A TEACHER TO SUMMER CAMP SCHOLARSHIP
The Send a Teacher to Summer Camp Scholarship will be awarded to a current K-12 educator who is working on becoming an author and who is taking their first course with the Highlights Foundation. This scholarship supports full tuition for Summer Camp in Fiction or Summer Camp in Nonfiction. Financial assistance for child-care and/or adding personal retreat days will be offered if available. A childcare and/or travel stipend will be offered as funding allows.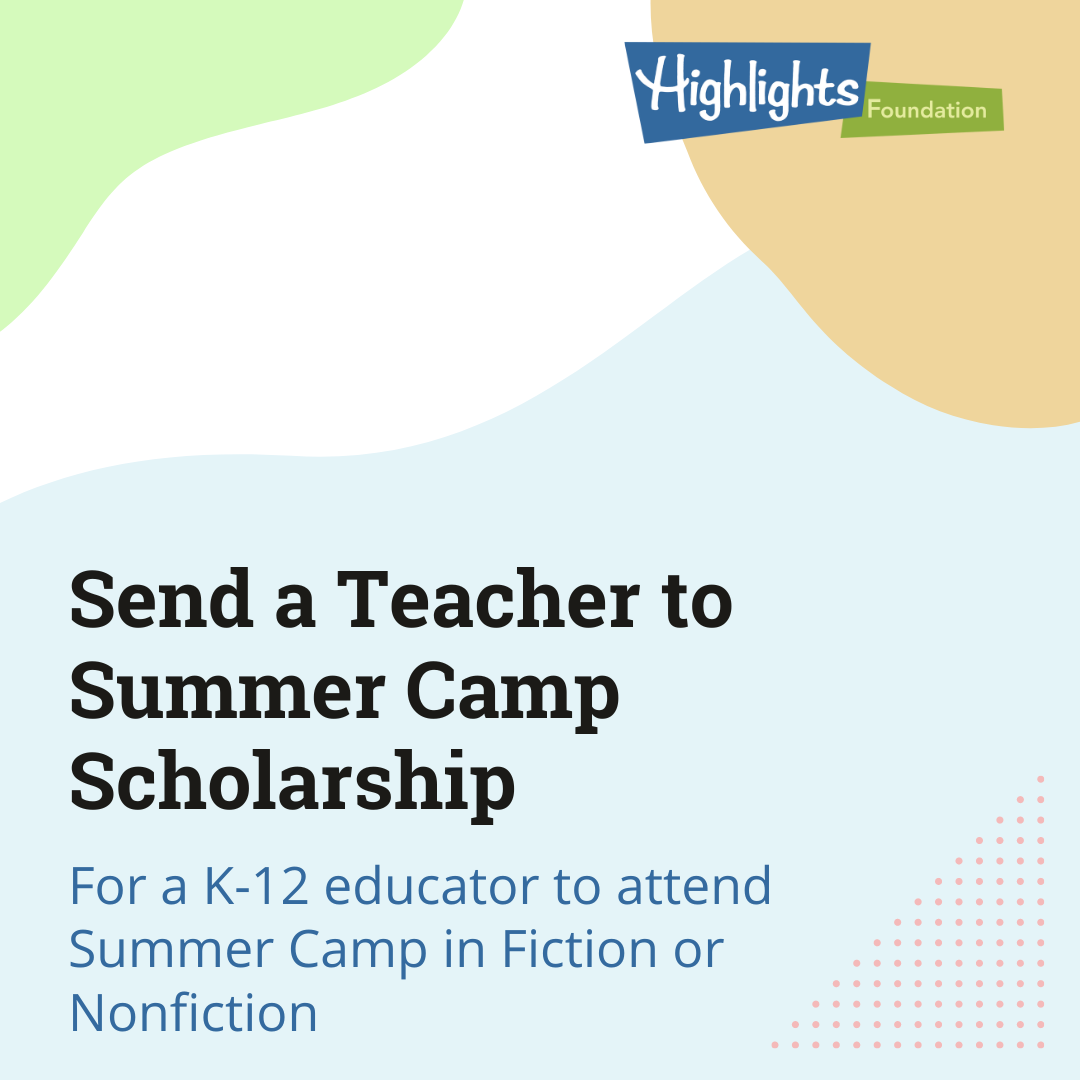 This scholarship was established by Liz Rice, a former elementary school teacher and longtime friend of the Highlights Foundation. She has attended many workshops at the Boyds Mills campus and enjoys staying in a cabin for her own personal retreats ever since the UnWorkshops was created by Kent Brown over 10 years ago.
Liz hopes that this scholarship will enable teachers who write to be able to connect with other writers and work one on one with an author, for guidance on their works and writing careers. Liz chose Summer Camp in Fiction and Summer Camp in Non-Fiction specifically because of the timing of these courses.
Get more information about the scholarship process and apply here.