Steve Light and Christine Cincotta have established a scholarship to support attendance at our Summer Camp in Illustration. Steve grew up in New Jersey and studied illustration at Pratt Institute. After graduating he did corporate illustrations for companies such as: AT&T, Sony Films, and the New York Times Book Review. Steve then went on to design buttons that were acquired by the Cooper-Hewitt Design Museum. He has since published several children's books with various publishers, including Builders & Breakers; Have you Seen My Lunch Box, and Black Bird Yellow Sun.
Get more information about the scholarship process and apply here.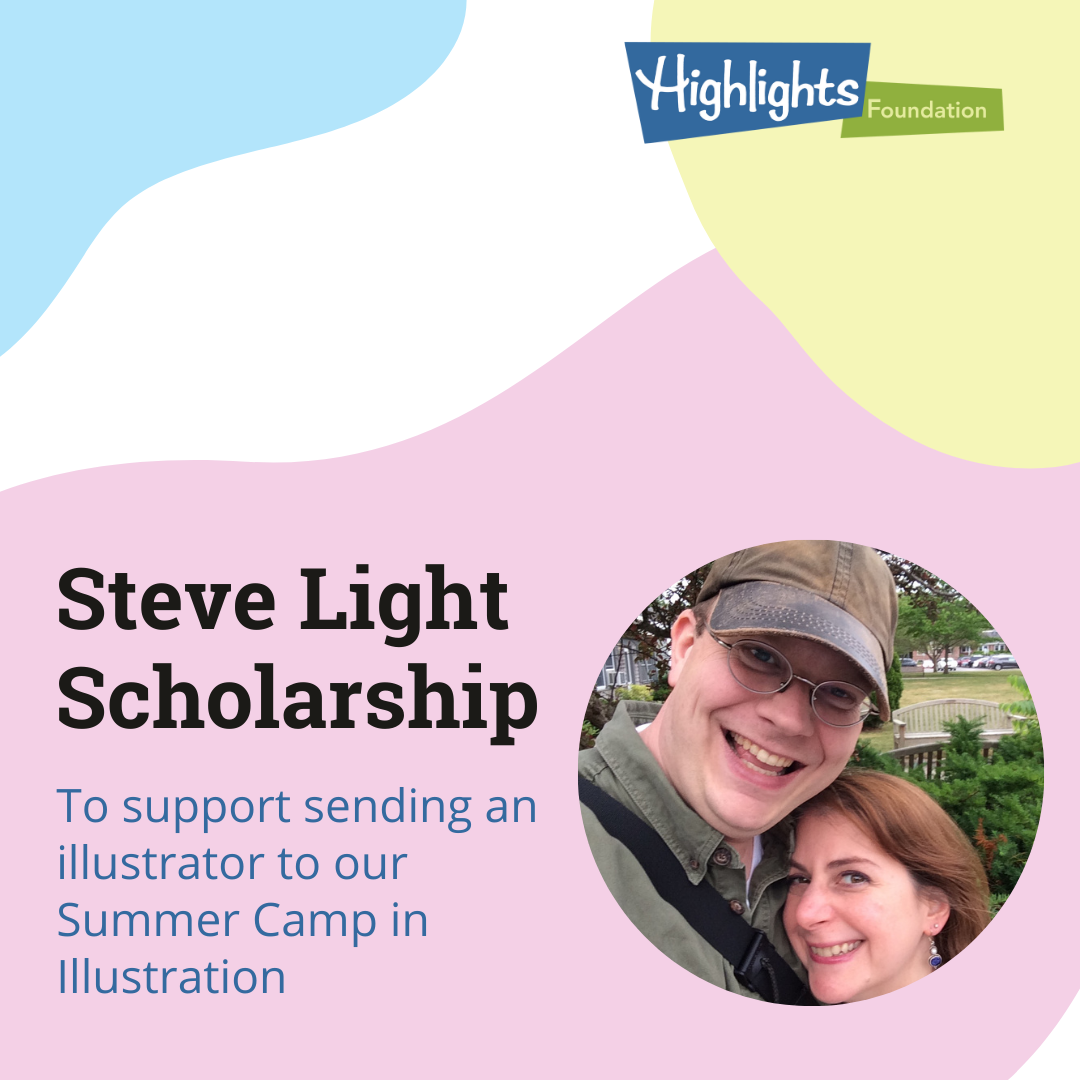 Steve's newest book is Road Trip! A Whiskers Hollow Adventure, and some of his original art from the book will be on display in the Steve Light cabin at the Highlights Foundation Retreat Center.
Steve doing a demo at our Retreat Center (right).