Announcing the Floyd Cooper Scholarship
at the Highlights Foundation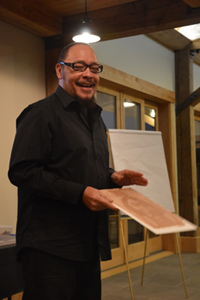 We have established a scholarship in honor of friend and faculty member Floyd Cooper. The scholarship provides tuition for an illustrator of color, or an Indigenous illustrator, to attend a Highlights Foundation course of their choice, either online or in-person.
We were greatly saddened to hear that Floyd passed away on July 15, 2021. We will miss our dear friend as will so many in our community. Here are a few links to tributes:
Celebrating Floyd Cooper, from The Brown Bookshelf
Publishers Weekly obituary
Unparalleled: Floyd Cooper, A Literary Remembrance, by Floyd's collaborator Carole Boston Weatherford
Floyd Cooper is the Coretta Scott King award-winning illustrator of nearly 100 books for children. Floyd started his career in illustration at Hallmark, after a successful career in the industrial side of art, he made the leap into picture books with Eloise Greenfield's Grandpa's Face. Since then Floyd has worked with bestselling authors including: Jane Yolen, Nikki Grimes, and Virginia Fleming. Floyd has illustrated and authored his own books, Jump! about the life of Michael Jordan; and the ALA notable book, Coming Home, about the life of Langston Hughes. Floyd's most recent book is Unspeakable: The Tulsa Race Massacre, written by Carole Boston Weatherford.
Scholarships applications are accepted on a rolling basis throughout the year.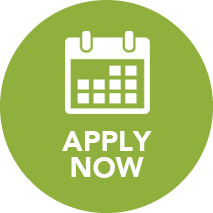 ---