Nonfiction matters! Publishers crave it. Teachers and librarians need it. Nonfiction connects our children to the world. Stories about real people, real places, science and the physical world are more important now than ever.
Whether you're writing biography, history, nature, or STEAM/STEM-themed books, we've got courses to help you do it.
Maybe you've had an idea for a true story and want to learn how to write it. Maybe you're looking for a place to find community and learn what the industry is looking for in nonfiction books.
No matter where you are on your journey, we're glad you're here.  We can give you the skills you need to create the very best nonfiction for kids and teens.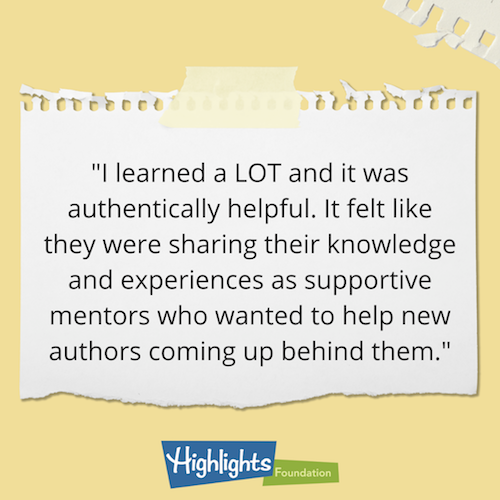 A Crash Course in Children's Book Publishing
This course covers all aspects of children's book publishing, from genres and types of books to working with a publisher (and everything in between). Material will be covered via live Zoom sessions and pre-recorded content.
You'll also have access to weekly live office hours with faculty, and a 1:1 consultation after the course.
Inspiring Children Through Story
Get Involved at the Highlights Foundation
Stories from Our Highlights Foundation Alumni