Do you remember the first time you read a book all by yourself? Do you want to bring joy and confidence to readers who are picking up a book on their own for the very first time?
In between the read-aloud world of picture books and the more challenging world of middle grade novels lies an exciting spectrum of fiction and nonfiction for beginning readers. These early readers and first chapter books spark a love of independent reading and build confidence in brand-new readers.
If you're excited about writing for beginning readers, we can help you zero in on where your work – fiction, nonfiction, or both – fits in and learn what makes the best books for this age group successful.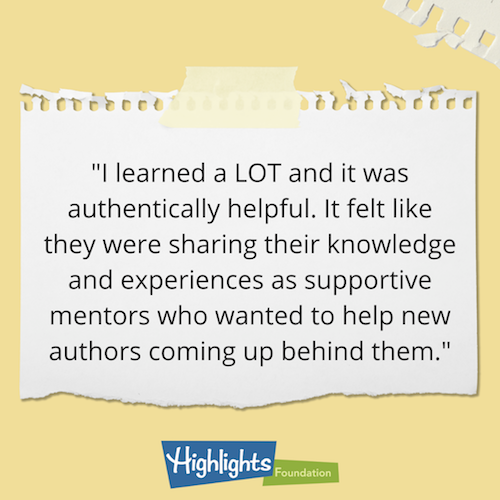 A Crash Course in Children's Book Publishing
This course covers all aspects of children's book publishing, from genres and types of books to working with a publisher (and everything in between). Material will be covered via live Zoom sessions and pre-recorded content.
You'll also have access to weekly live office hours with faculty, and a 1:1 consultation after the course.
Inspiring Children Through Story
Chapter Book and Early Reader Resources
Chapter Books and Early Readers Workshops
Get Involved at the Highlights Foundation