Do you remember the first book you read all by yourself?
For me it was Dr. Seuss's Hop on Pop. It took a loooong time, but I was so proud when I finished! I turned back to the first page and started all over again, my finger under each word keeping me on track. There was the thrill when I knew a word on sight without having to sound it out. And reading "Up Pup" made it possible for me to read "Pup is up" and "Pup in cup."
Those simple word families, along with repetition and rhyme, are what made it possible for me to read a book on my own. Today's young readers need the same tools–and the reading confidence they build–to become the fluent readers and book lovers we want them to be.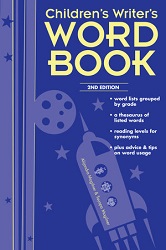 It's vitally important when writing beginning readers to use words that kids recognize or can sound out, and there are tools available to help us know what those words are. You can find lists of Dolch sight words–frequently used words organized by grade level–online. The Children's Writer's Word Book, with its list of vocabulary by grade level and its helpful thesaurus, is a great resource as well. Illustrations, too, can provide picture clues to more challenging words.
Rhyme and repetition are the keys to turning beginning readers into lifelong book lovers.
Even so, it's not enough to simply use words that kids already know. Tools like onomatopoeia, alliteration, and rhyme add fun to a story. If you can read "up" and "pup," you can figure out "cup." But it's repetition that is central to helping build vocabulary and providing a satisfying reading experience. This repetition happens both within a story and from series title to series title.
The first three spreads in David Milgrim's The Adventures of Otto: See Otto read:
See Otto.
See Otto go.
Go, Otto, go.
Those repeated words mean that some pages can be just plain fun for the reader, without the struggle of decoding new words.
Repetition from title to title in a series is also important. The novels in Jamie Michalak's very funny Joe and Sparky series all begin with:
In Safari Land, the famous cageless zoo, a turtle hid in his shell.
Not far away, a giraffe stretched his neck to see the world.
And they end the same way, too.
On a nice warm rock, Sparky hid in his shell. ZZZZZZZ.
Not far away, Joe stretched his neck to see the world.
In between, adventurous Joe drags the very cautious Sparky into wild and ultimately successful adventures.
Even nonfiction series for younger readers contain the kind of repetition that the audience needs to feel successful. The introductions in the You Should Meet titles I've written for Simon Spotlight all begin with a question or two do draw the reader in:
Have you ever dreamed of being a ballerina? (Misty Copeland)
Have you ever looked up at the stars and wanted to fly? (Mae Jemison)
Have you ever watched the Olympics and dreamed about winning a gold medal? (Jesse Owens)
And each book has a similar ending as well, something along the lines of:
Now that you've met Misty Copeland, wouldn't you agree that anything is possible?
Dream big!
That kind of repetition in language and structure is comforting to young readers who often seek the familiar in their reading choices (a big reason why series are vital at this reading level).
Spend an hour in the early reader section of your library or your local bookstore. You'll see that rhyme and repetition–along with a big dose of humor–are the keys to turning beginning readers into lifelong book lovers.