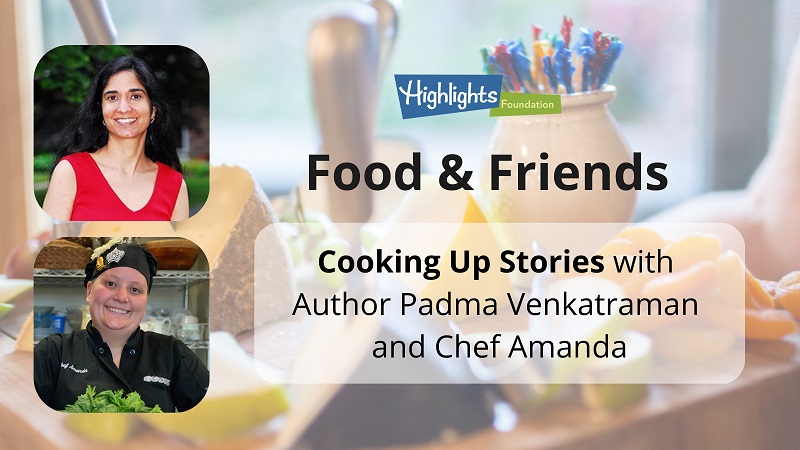 Every month, our Chef Amanda and author Padma Venkatraman pair up to share a recipe and writing prompt for our Highlights Foundation family. Padma creates the prompts based on a book from one of our Highlights Foundation faculty, and Chef Amanda shares a recipe from the kitchen at the Barn. You can always look at past prompts and recipes here.)
December 2019
Book: WHERE, OH WHERE, IS BABY BEAR? Written and illustrated by Ashley Wolff
Mama Bear and Baby Bear explore the forest in a sweet game of hide-and-seek. When Mama says, "Where, oh where, is Baby Bear?" Baby calls back, leading Mama over, under, and around the moonlit forest. WHERE, OH WHERE, IS BABY BEAR? is the companion to Wolff's BABY BEAR SEES BLUE and BABY BEAR COUNTS TO ONE.
Ashley Wolff is the author and illustrator of over sixty books for children. She leads a workshop at the Highlights Foundation perfect for creative souls at play: Color, Light, Line, and Texture Hands-on Workshop with her friend Denise Fleming.
""Mama Bear sniffs the warm night air,
But when she looks around,
Baby Bear is nowhere in sight.
'Where, oh where, is Baby Bear?' calls Mama."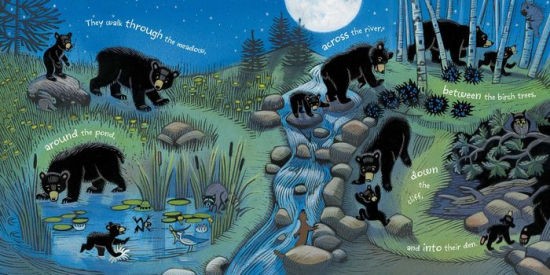 Writing Prompt by author Padma Venkatraman
This book took me back to the time when my daughter was a child, and she loved playing hide-and-seek. When she was very little, if I didn't find her soon enough, she would call out from wherever she was. As the game went on, she'd hide in the same spot again and again, then burst into peels of laughter when I "failed" to find her again and again.
Did you ever play hide-and-seek? Did you enjoy it? What was (or is) the childhood game that you most enjoyed? Would your character enjoy the same game? Why or why not? Write a piece that shows us your character at play, and whether she is enjoying herself or not. How can this game give us insight into who your character is at heart?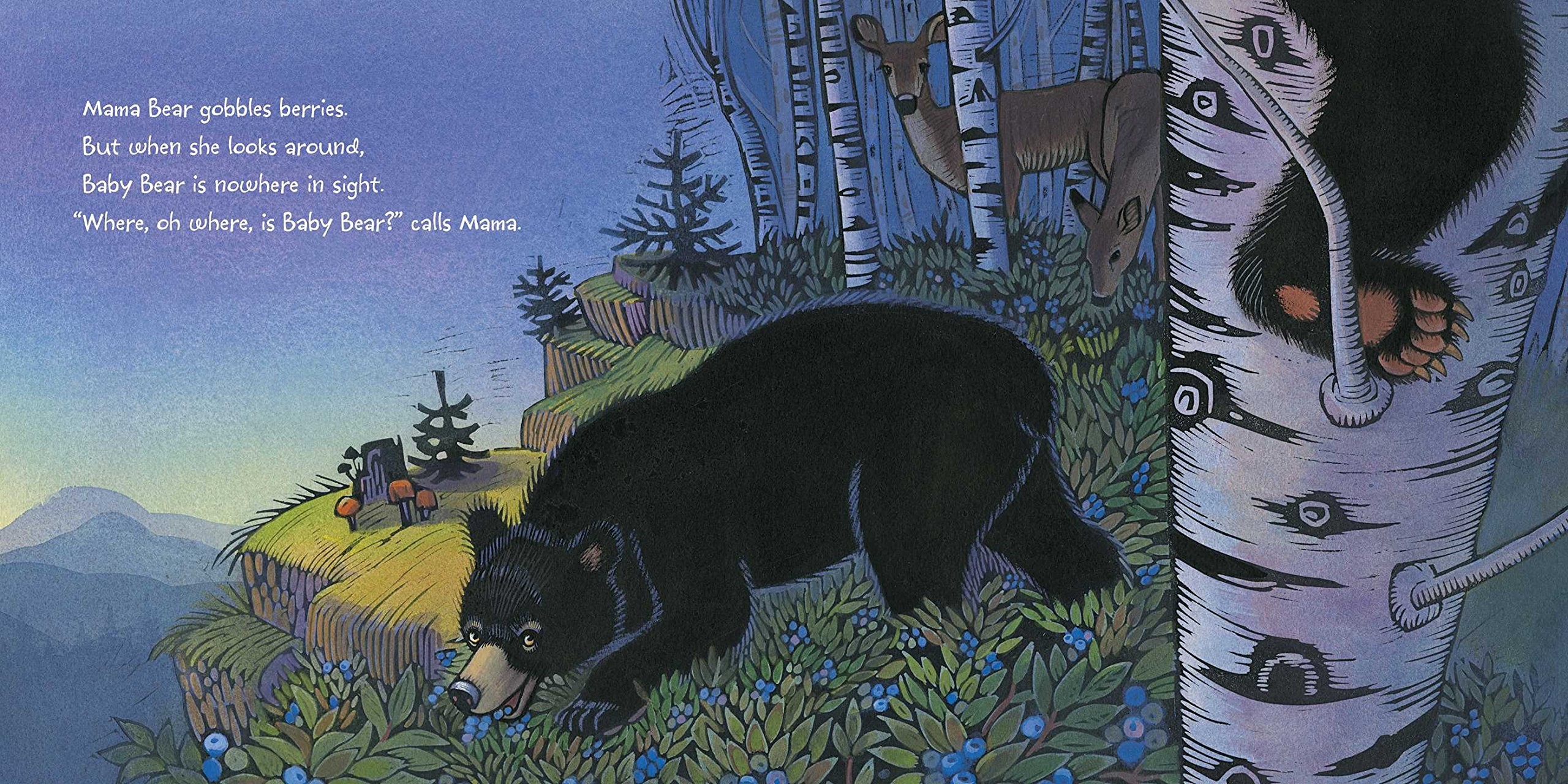 Recipe from Chef Amanda: Boyds Mills Pavlovas with Fresh Berries
Ingredients:
4 extra-large egg whites, at room temperature
Pinch of kosher salt
1 cup sugar
2 teaspoons cornstarch
1 teaspoon white wine vinegar
½ teaspoon pure vanilla extract
Assorted fresh berries
Directions:
1. Preheat the oven to 350 degrees F.
2. Place the egg whites and salt in the bowl of an electric mixer, fitted with a whisk attachment. Beat the egg whites on high speed until stiff, about 1 minute. With mixer still on high, slowly add the sugar and beat until firm, shiny peaks have formed. About 2 minutes.
3. Remove the bowl from the mixer, sift the cornstarch into the firm egg whites, add the vinegar and vanilla and lightly fold with a rubber spatula.
4. Scoop mixture onto a parchment-lined baking sheet with a large scoop.
5.Bake for 1½ hours. Turn the oven off, keeping the door closed, allow meringue to cool completely in the oven. About 1 hour.
Finished pavalovas will be crisp on the outside and soft inside. Place a hearty amount of fresh berries on and around the treat. Top with sweetened whipped cream.
---
Amanda Richards is the executive chef at the Highlights Foundation. Although her scholastic background is in elementary education, she has always had a love of cooking and apprenticed under chef Marcia Dunsmore here at our Retreat Center. She's also a Food Network devotee and grew up watching Julia Child and others on PBS.
Padma Venkatraman is the author of THE BRIDGE HOME which was released this February, has since garnered 8 stars, and has been honored as one of the best books of 2019 by Kirkus, NYPL, Chicago Library and others. Visit her at www.padmavenkatraman.com or follow her on twitter @padmatv or ig venkatraman.padma.