Picture books, board books, graphic novels, nonfiction, early readers, chapter books: all of these genres need illustrations for children to relate with and respond to.
Whether you're new to children's book illustration or an experienced artist who is curious about how to get started in children's publishing, we can help you learn more with resources and workshops.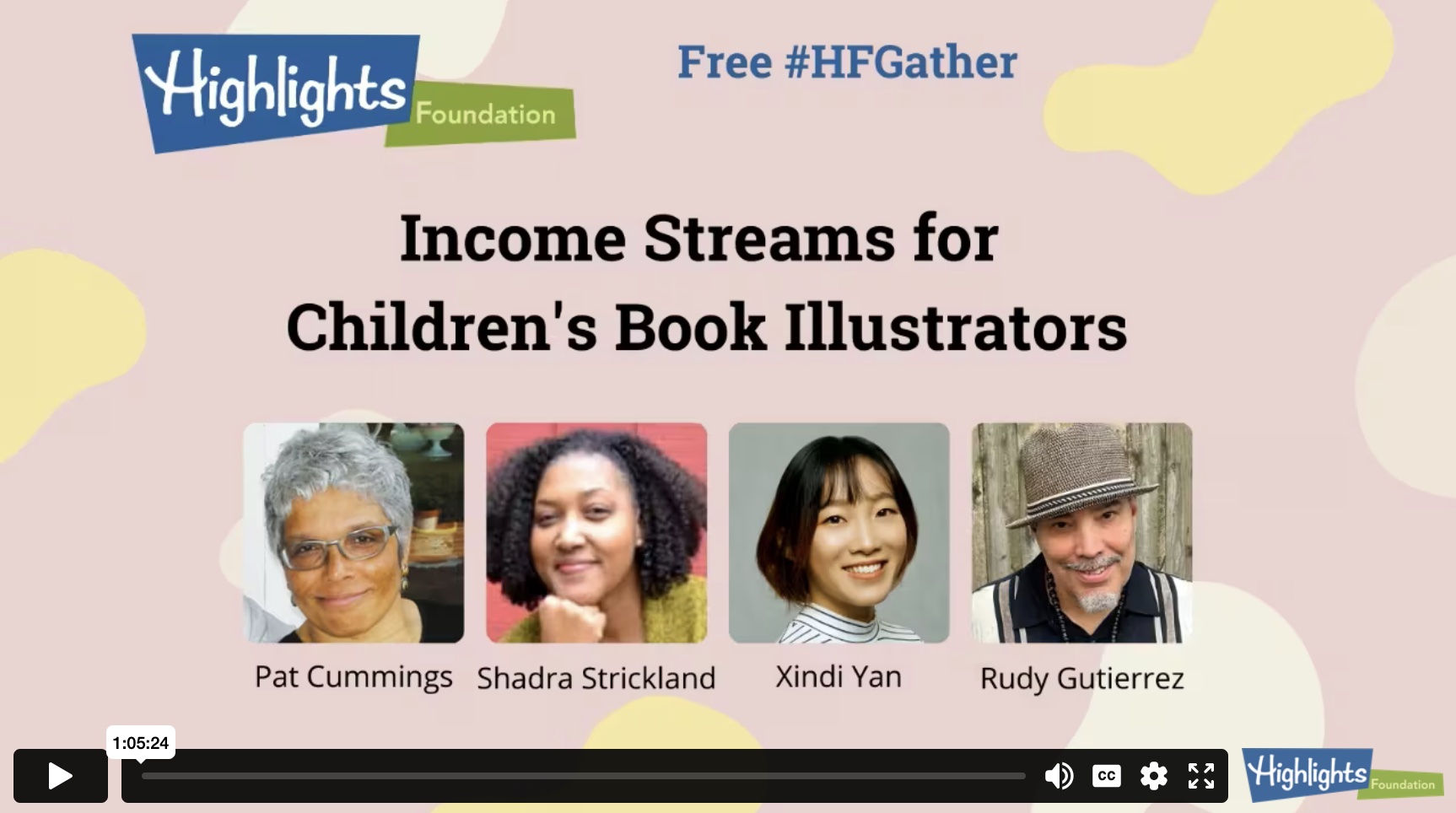 Want to learn more about building your career as an illustrator?
The Highlights Foundation held a free #HFGather session on income streams for illustrators with Pat Cummings, Shadra Strickland, Xindi Yan, and Rudy Gutierrez.
Join our community and download our Free #HFGather Wrap-Up, a one-page PDF that includes advice from the panelists, a list of 28 ways they've earned or pursued income through illustration, and a link to access the full recording of the webinar!
Workshops for Illustrators
Inspiring Children Through Story
Get Involved at the Highlights Foundation