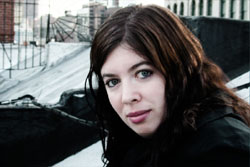 My novels tease at the edge of the horror and paranormal genres and sometimes get categorized one way or the other, but the truth is I am stealing what I can from every genre that enchants me and blending it all together in a mad mix. Dani Noir (also known as Fade Out, as it was renamed for the paperback reissue) is inspired by film noir and hard-boiled mysteries and also sweet coming-of-age stories. Imaginary Girls is magical realism but also about the love between two closely entwined sisters. 17 & Gone is a psychological thriller that may or may not be what it seems. My The Walls Around Us is a ghost story and a revenge story—with some suspense and surreal twists thrown in.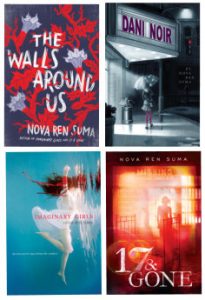 The ultimate labels don't matter to me. What I care about is writing a gripping, memorable story—with characters that intrigue and make you want to follow them anywhere. I care about digging deep, and excavating some emotional and psychic demons. And the way I most enjoy doing that is by telling stories that have ominous turns and that sometimes teeter at the edge of reality, set in this world but with the door to the otherworldly and the inexplicably strange swinging open. Maybe you do, too.
In the Books with Bite workshop, we talk about what helps create a novel that has some solid bite, including focusing on craft issues such as: Building suspense and quickening that quick-beating heart. Adding shocks that upend everything and that also feel organic and earned. Keeping secrets on the tip of your tongue and spilling them in small bits until all (or just enough) is ultimately revealed.
And, always, grounding the story and the characters enough so that—no matter what frightening or thrilling or shocking action is taking place on the page—your reader has forged a connection and must keep reading to the very end.
This is what I think about when I write my own twisting, tangled novels, no matter if they are called ghost stories, thrillers, tales of foreboding magical realism, or coming-of-age mysteries. No matter if they are real or surreal. Or if the protagonists in my books are living… or dead.
It's always about building suspense, adding shocks, keeping secrets, and—most important of all—forging connection.