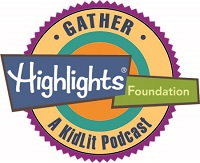 Harold Underdown talks about our online Crash Course in Children's Publishing: Everything You Need to Know.
In this episode, Harold talks with George about:
Discovering that insider knowledge that writers need to know.
Making it easier to know what you need to do to get published.
Finding out just how many drafts you might need to write before you can submit to publishers.
How to send out a better query letter.
The Complete Idiot's Guide to Publishing Children's Books.