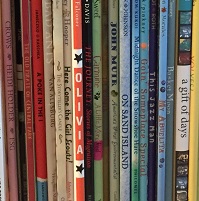 If you have an idea for a picture book, read on! These blog posts will help you to choose your words carefully, avoid common mistakes and think visually.
When people think about writing a children's picture book, clichéd topics pop up. These classic themes are based on universal childhood experiences. It's not that these topics are taboo. Instead, they are so common that competition is fierce. Here are the top 9 topics to avoid. Read more.
So you have an idea for a children's story. Great! Many times, our thoughts rush to PICTURE BOOKS, warm and dear to many of our hearts. But is your idea enough for a complete book or might it be a magazine article or short story instead? Read more.
What are your words doing for you other than giving the reader information? Choosing words carefully can do more than define. Is your story lulling a child to sleep? Or helping them zoom and zip? Do you want an organized military feel or a meandering wandering feeling? Word choice–even the sound of the words–can make the difference between a picture book manuscript that soars and one that stays grounded. Read more.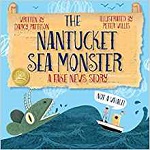 Anyone can write a picture book. They're under 500 words, how hard can they be? This is the mindset many a writer has to deal with when discussing picture books. Picture books are short, so why are they so complicated? To further complicate things, there are many different types of picture books. Where does your story fit in and how will you market it? Read more.
Tip #1: Give your characters ridiculous names. You may not end up keeping them. Or, your readers may not ever hear them (since unnamed characters show up much more often in picture books than in other types of fiction). Still, they will inform the spirit of what you write. Read more.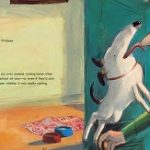 Think visually: this is probably the most important thing to do when you are writing a picture book. As you are writing each sentence, try to think of it as a slide that is moving and changing as your book goes along. The illustrator has to have something ongoing to illustrate. Read more.
Author/illustrator Don Tate gives some insight into doing research for one of his nonfiction picture books. Read more.