It often takes years for a writer to find his or her authentic voice. Voice is not simply the way a writer says things; voice reflects a writer's unique way of viewing the world. Every editor is hoping to pick up a manuscript and find an original voice. That's why finding your voice should be on the top of your writer's to-do list.
Books With a Strong Voice
Editor Sharyn November shared this list of books with us and said:
Each of these novels has a different, yet very distinct voice. Reading the first chapter of each is a good starting point!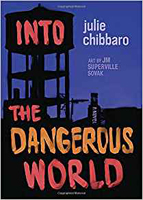 John Barnes: Tales of the Madman Underground
Julie Chibbaro: Into the Dangerous World
Carolyn Coman: What Jamie Saw
S.E. Grove: The Glass Sentence
Emily Jenkins: Toys Go Out (any in this series)
Diana Wynne Jones: Howl's Moving Castle, Fire and Hemlock
Susan Juby: The Truth Commission
Patrice Kindl: Owl in Love, Don't You Trust Me?
David Klass: You Don't Know Me
Kelly Link: Any of the stories in Pretty Monsters
E. Lockhart: We Were Liars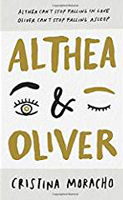 Cristina Moracho: Althea and Oliver
Nnedi Okorafor: Binti
Jason Reynolds: As Brave As You
Laura Ruby: Bone Gap
Laura Amy Schlitz: Princess Cora and the Crocodile
Elizabeth Wein: Code Name Verity
Ellen Emerson White: A Season of Daring Greatly