We think that writing and/or illustrating children's books is one of the best jobs in the world!
Maybe you think so too, and you've always wanted to try.
Maybe you're a parent or a teacher and have made up stories for your kids or students. Maybe you've got a full-time job that stifles your creativity. Maybe you're a graphic designer who is delighted by graphic novels.
Whatever your reason, it's time to begin. We've got plenty of resources to introduce you to the world of writing and illustrating for children.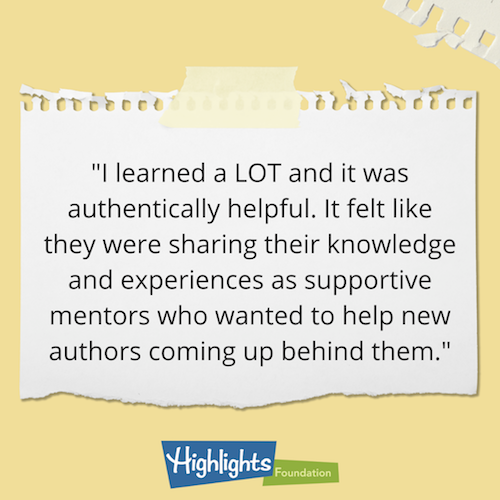 A Crash Course in Children's Book Publishing
This course covers all aspects of children's book publishing, from genres and types of books to working with a publisher (and everything in between). Material will be covered via live Zoom sessions and pre-recorded content.
You'll also have access to weekly live office hours with faculty, and a 1:1 consultation after the course.
Inspiring Children Through Story
 Resources to Help You Begin
Get Involved at the Highlights Foundation
Stories from Our Highlights Foundation Alumni