Monique Fields was last year's recipient of the
Renée Watson Scholarship
, which annually supports a week-long independent writing retreat for a Black woman writer.
Monique says: "Without the scholarship, there is no way that I would have been able to take time off work and dedicate so much time to my writing. I wasn't at all sure what to expect. Would I be able to write? Would I feel inspired? Would I meet other writers? I did all three. The change of scenery reset my creativity, and I wrote more words for longer periods of time than I've ever written before. The community of writers showed me how to discipline myself by sharing their work, finding quiet places on campus, and participating in power hours. I can't thank Renée Watson and Highlights enough for providing a scholarship."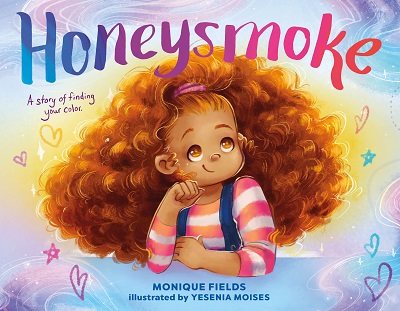 Monique's Story
Monique Fields is the author of Honeysmoke: A Story of Finding Your Color, a picture book about a biracial girl who discovers her skin color. She is the mother of two biracial girls who inspired her to write the book when they asked questions about their racial identity. Monique lives in Tuscaloosa, Alabama, with her husband, two daughters, and a rescue pup named Andrew.
"I felt so special at Highlights. The staff is supportive, and the food is wonderful. Without a doubt, the best part of my personal retreat was staying in the Nikki Grimes cabin. As I looked around the cabin, I saw what a successful literary career looks like — presentations, awards, and more than 40 books on the shelves. I marveled at the length of Ms. Grimes' career. I couldn't help but dream of having a career like hers."
On Inspiring Kids
"I tell children everywhere I go that they should never give up. I share my writing journey with them. Writing is hard, but it is so worth it. I tell children to learn everything they can, that even though I am an adult I am still learning. I will use my time at Highlights as an example to show children that a published author is never quite finished learning — and that's okay."
Thank You to Renée Watson
The Highlights Foundation is grateful to Renée Watson and our other scholarship donors for offering opportunities for creatives like Monique to work on their craft.