As part of the Highlights Foundation's Essential Conversations series for children's book storytellers, we hosted a four-day retreat in collaboration with Rebecca Dykes Memorial Writers. The retreat was thoughtfully formed to offer a safe environment for writers to gather and find ways to express themselves through stories that empower survivors of gender-based trauma, and explore the effects of violence on our communities as a whole.
Writers engaged in presentations, including:
Mental Health for Writers
Confronting Traumatic Expectations & Finding Joy
Trauma & Transforming Your Life-Story to Fiction
Support Systems & Secondary Characters
Bringing Family to Your Story: Real and Really Real
We thank our keynote faculty, including Sera Rivers, Isaac Fitzsimons, Heather Demetrios and Alex Villasante, with supportive resources from guests Jane Houng, Michelle Hazen, and Alaina Kozma. Offered in this post are three perspectives about the retreat from three faculty members.
---
RESPITE: AN ESSENTIAL STEP
OF THE WRITING PROCESS
By Sera Rivers
*There are no content warnings for this post.
The drive to Highlights took four hours. I cried the entire way there. Tears of exhaustion, anguish, grief. Tears of relief, grace, hope. The day before, I finished the fictionalization of my memoir. My original goal was to dive into edits the moment I got to campus, but my critique partner advised against it. Heather reminded me how emotionally exhausted I'd become from transforming my childhood trauma into fiction. She recommended that I give myself a break from writing, celebrate my finished draft, and recover and reset. I'd recently given similar advice to my friend Jenn, recommending Highlights as a respite after finishing her novel revisions. When Jenn replied that she needed a break from writing, I said she didn't need to write during her time there; she could just read and rest. "Let them feed you," I urged.
It was difficult to take that same advice, but once I gave myself permission to "do nothing" on my retreat, relief flooded me. I hesitantly packed pens, notebooks, and books galore. Only when the tears poured forth did I acknowledge how much I needed respite.
When I got to my cabin, I stowed away my phone to truly detach from everyday life. For three days, I did what my Type A personality calls "nothing:" sat on the rocking chair on the porch of my cabin and stared at surrounding greenery; read books; indulged in comfort food—oh the cuisine! I could feel the love Chef Amanda stirs into every dish!—took lots of naps; went through walks in the woods; and joined other retreaters for evening chats around the outdoor fireplace.
My friend Chris was on campus teaching a workshop (a lovely surprise!). When he asked what I was working on, I mumbled, "Absolutely nothing."
Chris commiserated. A while back, he stayed at Highlights to dive into his Greek mythology project. But when he sat down to write, he just wasn't feeling it. So, he watched a movie based on Greek mythology for inspiration. One movie led to another, then another… He left with more movies watched than words written. Chris said, "Part of that was frustrating, but part of it was great—indulgent, but also edifying—exactly what I want from a retreat at Highlights."
On my drive home, I realized writing is much more than putting words on the page. My retreat allowed me to connect with my whole self fully and give comfort and love to my child self so I could begin to heal properly. Stepping away from the distractions of everyday life (technology, social media, work, domestic duties, etc.) allowed me to unlock boundless creativity I haven't felt in years (maybe a decade, actually), which helped me solve the key missing ingredient for my novel that I'd been trying to unlock for three years!
"Doing nothing" was more productive than I ever could have imagined. It reminded me that rest and solitude were essential steps of the writing process. I am forever a writerly creature building endless worlds and narratives in my imagination—Sera World, loved ones call it—but even she needs time to run freely and safely. Highlights provides that time and space.
My fellow retreaters, I pass this advice on to you.
Throw away the agenda you set for yourself when you sign up for a writing retreat, workshop, or similar event at Highlights.
Do not judge yourself on how many words you write, how many chapters you revise, how many pages you illustrate, or how many plot/character issues you solve.
Give yourself permission to let your creativity run free, whatever that may mean for you.
With cozy cabins nestled in the remote woods of a tiny town, the Highlights "retreat center" is a place to literally retreat from everyday life. Your future writerly self—and your future readers—will thank you.
The above-mentioned writers are brilliant! For your next retreat, check out Heather Kamins's The Moth Girl, Chris Tebbetts's Me, Myself, and Him, and Jennifer Baker's Forgive Me Not (available for pre-order).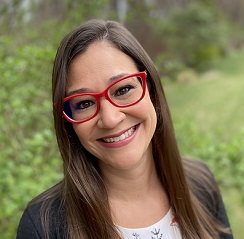 About the author: Sera Rivers (she/her) is a Senior Literary Manager at Martin Literary & Media Management. Sera earned her bachelor of arts degree in Creative Writing and Journalism Studies from the University of Massachusetts and her master of fine arts degree in Writing for Children, with a concentration in young adult novels, from Simmons University. Her young adult memoir The Wicked Ones won the 2016 PEN New England Susan P. Bloom Children's Book Discovery Award.
---
SECONDARY CHARACTERS AS BRIDGES TOWARD HEALING IN TRAUMA-INFORMED KIDLIT
By Heather Demetrios
*Content warning: For clarity, the terms "male" and "female" are used in this post when touching on gender-based trauma, due to the binary way this particular violence often plays out. This is with the understanding that many people over the course of history have been forced to hide non-binary and LGBTQ+ identities and have experienced gender-based violence as a result, either as a biological female, trans woman, or non-binary person who may culturally present in what has traditionally been considered "female."
*Content warning: non-graphic mention of sexual assault
"I want very much to tell, to talk about, the wholeness inside every human being. It's a strange thing that every human being has a sort of dignity or wholeness in him, and out of that develops relationships to other human beings, tensions, misunderstandings, tenderness, coming in contact, touching and being touched, the cutting off of a contact and what happens then."
– Ingmar Bergman
If you're exploring trauma in kidlit, it's likely that either you or someone close to you has experienced similar trauma.
If the terrain you're working with is not in your direct experience, then you may be coming to your story for any number of reasons. We'll assume for the purposes of this post that, as you're drafting your novel, you're doing your research and lining up readers who will give you the honest feedback you need. You've had a gut check on whether you will be able to write this story and its characters responsibly and respectfully. You've done the inner work, and you're ready for more.
Being human is traumatic. Being a witness to all that humans do to one another, even if you are not personally the victim, is traumatic.
Good thing that stories are safe spaces to explore the toughest stuff in life. A place where we can ask questions, get answers, find our edges. We can put the book down when we need to. We can skip to the end—just to make sure the protagonist will be okay. A story is a container between two covers that cultivates empathy, respect for human dignity, equality, and compassion.
Because we're writing for young readers, we offer hope at the end of our stories–even if it is only a glimmer. We don't sugarcoat, we don't lie, we don't pretend. George M. Johnson's All Boys Aren't Blue is an example of an honest accounting of terrible gender-based childhood trauma and the people who help a kid heal from the inside out.
We tell the truth: life is hard and painful, but there are beautiful things about it. (Read the first sentence of Kathi Appelt's The Underneath and you've got a good idea of how some writers for children perform this feat).
Other people, people who are good to us, are the best part of what the world has to offer. As writers for young people, we have the great responsibility of tenderly caring for the imaginations of our readers when they are engaging with our work, while respecting their autonomy and intelligence. Our stories become refuges, a ground to safely discover the world's darkness and begin to understand how to thrive despite it.
A hopeful ending in kidlit can only be achieved (in this writer's opinion), when the writer builds bridges from trauma to healing through the friendship, support, love, and encouragement of secondary characters who have their protagonist's back.
A traumatized protagonist cannot heal on their own—they'll need shoulders to cry on, a trusted friend to go with them to the tough appointment, a teacher who refuses to turn away from her student's pain, a sister who will never give up on them.
When you begin to craft your (fully realized) secondary characters as bridges toward healing, you're inviting the reader into deeper relationship with the protagonist (as seen through the secondary characters' lens), as well as increasing your protagonists' capacity to receive the healing they need by the end of your story.
How? Simply put, secondary characters remind us why it's worth healing in the first place. They remind us how good it feels to laugh, to have our hair brushed, to get a sweet note passed to us in class. They affirm our dignity when we feel it's been taken away. They act as reflections so that we can see our best selves.
For your book to be any good, you must have an active protagonist—but that doesn't mean they have to do everything alone. Even Katniss Everdeen needed help on the regular. When secondary characters offer assistance, advice, love, safety—anything that helps move your protagonist in the direction of healing—they are acting as a bridge over the dark waters of trauma. They're also modeling for your young reader what a good friend, sister, classmate acts like.
This is tricky stuff, from a craft point of view. Early attempts at such characters can often read didactic and clunky, like the very worst after-school special. The only way to avoid that is to craft layered and deeply human secondary characters and protagonists steeped in specificity. In this way, you plot from the inside out, through character. This approach enables you to create authentic circumstances in which your protagonist can be supported, challenged, and empowered to do the tough inner work of healing their trauma.
When your protagonist experiences healing, your young reader walks away from your book with hope, deeper empathy, medicine if they need it, and the understanding that no one can live this life alone. This understanding of what the late Thich Nhat Hanh called "inter-being," our innate interconnectedness as a human race, carries over from your story into their lives, where they may act as bridges towards others' healing.
You also have a much better chance of not traumatizing your young reader when you're able to earn the protagonist's hope and healing at the end. There are many craft and story approaches to avoid unnecessary trauma—some images do not need to be put in a young person's head. We just need to know what happened and how it makes them feel. The how it makes them feel is the most important part. And this can be conveyed wonderfully through dialogue with secondary characters, observations of secondary characters, and active scenes in which secondary characters help the protagonist.
Often, secondary characters will have their own traumas that help a traumatized protagonist feel seen and heard, reinforcing the importance of sharing our stories and burdens with one another. When I recall Kate DiCamillo's The Beatryce Prophecy, I don't think about a young boy's parents being brutally murdered—I think about the girl and the goat who became the family he lost. And while I know that girl and goat have been through the wars themselves, I think more often about their stubborn loyalty to one another and the ways in which their relationship ensured their mutual survival in a world that is not made for the survival of girls and animals with minds of their own.
When I wrote my YA novel Bad Romance, which was based on an abusive relationship I had in high school, I didn't have to make up the great friends who literally kept me alive during those years. My novel was a way to honor them, and to let my young readers know those kinds of friends are worth their weight in gold.
But if you're writing fiction that wades in the waters of your own trauma and you didn't have supportive secondary characters in your life at the time, then you can give them to your younger self now. In crafting the sorts of friends, teachers, family members, or other community support you never received, you can move through some of your own healing…and pass it along to a reader who will need it, too. Healing isn't a linear path, but a wide circle.
In this way, your secondary characters act as a bridge from trauma to healing for you, positioning you as a secondary character in your readers' life: the writer of the book that helped them be seen, heard, understood, and affirmed.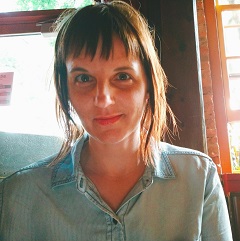 About the author: Heather Demetrios is a critically acclaimed author, writing coach, and certified meditation teacher based in Saint Paul, Minnesota. Her publishers include Simon & Schuster, Macmillan, and HarperCollins. She has an MFA in Writing from Vermont College of Fine Arts and is a recipient of the PEN America Discovery Award. Additional honors include books that have been named Bank Street Best Children's Books, YALSA Best Fiction For Young Adults selections, a Goodreads Choice Nominee, a Kirkus Best Book, and a Barnes and Noble Best Book. Her work has appeared in LA Review of Books, Bustle, School Library Journal, and other fine outlets. Heather works with writers on integrating mindfulness into their writing practice, process, and life. In addition to being a meditation teacher and Zen Buddhist in the Soto tradition, she holds certificates in Trauma Sensitive Mindfulness and Integrative Somatic Parts (IFS) Work. Find out more about Heather and her books at heatherdemetrios.com.
---
THE VOICE OF LOSS: SEARCHING FOR WORDS AT HIGHLIGHTS
By Jane Houng
*Content warning: non-graphic mention of sexual assault, rape, murder, and violence
There was a time when I would be amongst my loved ones and feel so grateful that I had never experienced major loss. This was before Death struck my family with a vengeance.
Within four years, my daughter, father and mother died. Of course, the loss of my innocent, beautiful, vibrant daughter due to violent rape and murder was, by far, the most painful. The present tense is more appropriate: I still cry for Becky, my daughter, most days. It is still the most painful, and always will be.
Grief ebbs and flows. It's the price you pay for love. But now, almost five years later, the currents are less intense. I believe this is because the seeds I have planted to build Becky's legacy are beginning to sprout.
I started with Becky's Bathhouse (www.beckysbathhouse.org), established to keep her humanitarian spirit alive. Becky served in Lebanon, supporting refugees and underserved Lebanese in her work with the UK government. This shoot is thriving in Lesvos Greece, where our bath house serves women and children through our wellness center, which provides sanitation, education, and self-defense services.
Since September, Becky's Button, a personal panic alarm for very vulnerable women, is being rolled out with our self-defence classes. Later this week I will have a meeting with an NGO in Beirut to launch a similar project there. Becky lost her life in Lebanon and this country has the highest number of refugees per capita in the world, and I am committed to continuing her service there and protecting women in the way I wish she had been protected.
Rebecca Dykes Writers is the project closest to my heart, though, and I couldn't be more thrilled that our inaugural workshop will be at the Highlights Foundation. I'd been writing full-time for around ten years before the death of my daughter. The day I received the devastating news, I remember placing my WIP in a drawer believing it would never see daylight again. My life continues to be commandeered by death, although I have managed to complete that WIP in the last month, inspired by our upcoming retreat and the place writing now has in my daughter's legacy. My forthcoming trip to the Rebecca Dykes Memorial Workshop is bookended by memorials for her in the UK and Lebanon. I'm deeply grateful that, amidst these difficult events I will have this workshop at Highlights to continue to return to my writing, and to tell the story of violence against women and girls.
One of the things I am most looking forward to is the nourishing space, the good food, and the company of other writers who understand what it's like to tell painful stories. I'm thrilled about our faculty and that we have both mental health and mindfulness support. I want to walk in the word garden and drink tea in the Lodge and laugh and maybe have a good cry, too. Most of all, I want to write.
This torturous loss is almost certainly leading me to write different stories. My worldview and belief system have transformed, but finding specificity within the universal theme of loss is as vital as ever, more so now that I have experienced it first-hand. It's thus my dearest wish that spending time with other participants of the Rebecca Dykes Memorial Workshop will help me find a voice to tell my stories.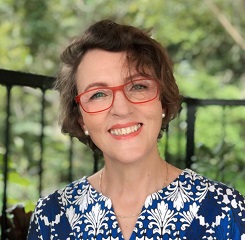 About the author: Jane Houng is a long-term resident of Hong Kong and China. She received an MFA in WYCA at Vermont College of Fine Arts in the US. Since then, she has published seven children's books. She has also published with Oxford University Press, Pearson Publishing and The Asian Review of Books. Tragically, late 2017, Jane lost her 30-year old daughter, Rebecca Dykes to rape and murder. Since then, she has established a charity in Greece called Becky's Bathhouse for refugees (www.beckysbathhouse.org), launched a free panic button for very vulnerable women around the world called Becky's Button, and set up a community for kidlit writers called Rebecca Dykes Writers (www.rebeccadykeswriters.com).