Contributed by Highlights Foundation Team Member Ana Eccles.
---
To borrow a line from Kent Brown, I'm not so sure about this.
In the first place, I am not a writer. In the second, I never met Kay Yoder. And, finally, possibly most importantly, I'm the new girl on campus.
A perfect storm, or the ultimate trifecta?
It boils down to this: beginner's mind. Unsullied. Unbiased. Unqualified.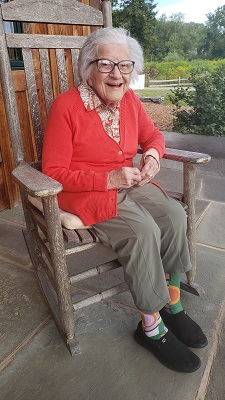 With that in mind, I assert that Kay Yoder was a woman who knew her worth, and she gave of it generously.
Kay was a living legend at the Highlights Foundation. In my short time there, I'd heard stories. I witnessed the awe and reverence afforded to her when she visited campus with her daughter, Carolyn, just a few months prior. Still, I didn't quite get it. When I began listening to the lyrics of the Broadway showtunes that would play throughout the luncheon, I realized that this was not just any woman, any mother, grandmother, writer, artist, creator, or teacher. This human was a force, forward-thinking, charting her own course.
The eulogies delivered by her children, and grandchildren, and yes, even great grandchildren, depicted a woman of warmth, competence, charm, direction, devotion, and determination. Kay's spirit touched everyone she met, as was demonstrated by the diverse group gathered in The Barn to celebrate her life.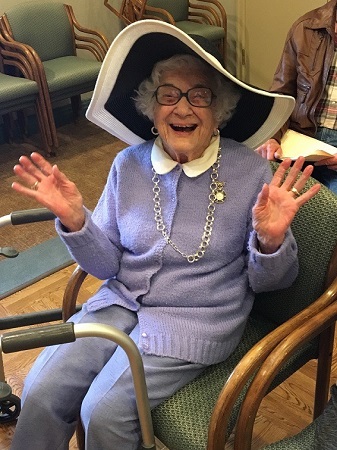 It was the final speaker, Highlights Foundation founder Kent Brown, that pulled it all together for me. Of all her many gifts and talents, the ability to identify, celebrate, and nurture the potential in others is what set Kay apart. She ignited a fire in her people to simply be better. As Kent spoke, I couldn't help but notice the similarities between what I was learning about Kay in real time and what I'd come to know about the Highlights Foundation. Of course Kay was so dear to the Foundation — she embodied the very qualities that have captivated and inspired the thousands of writers and illustrators who have engaged with us throughout the years.
It made me rethink the final line of the Great Gatsby, that Kay's son, Thom revealed had been a favorite of hers:
"So we beat on, boats against the current, borne back ceaselessly into the past."
Kay Yoder knew her worth, and she gave of it generously. She beat on precisely because she was anchored by her authentic, unapologetic self.
We invite you to watch this video footage of Kent Brown's eulogy from August 25, 2022: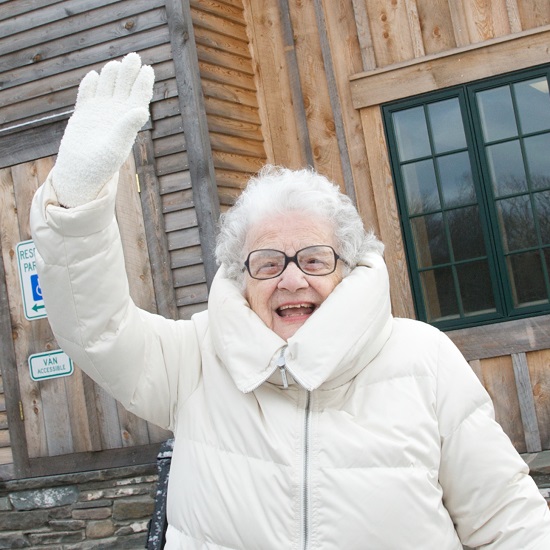 Since 2015 the Highlights Foundation has hosted the Kay Yoder Scholarship for History Writers. To learn more about this scholarship and how to donate or apply, click here.