Writing about mental health is about both the impact for our readers and the experience of our writers. How do we translate our lived experiences while keeping our youth audience centered? What does it mean to develop authentic and precise character arcs that hold reality and hope across a story?
As part of our Essential Conversations series, we're offering a workshop designed to help novelists write about mental health topics in youth literature from a place of both support and empowerment:
Support in knowing that you are not alone in this creatorship journey
Empowerment in harnessing your story's power to make a difference for young people.
Writing About Mental Health in Youth Literature: Impact & Experience
.
---
Meet the Faculty:
Bill Konigsberg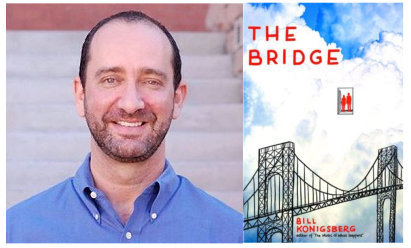 "The whole point of this is to really open up a discussion about suicide that we haven't really had in this country or in this world…I don't know anybody who hasn't met somebody who is either dealing with suicidal depression or dealt with it themselves. I think we have to take the taboo away from this."
From Bill Konigsberg Aims To Spark Dialogue About Mental Health With Young Adult Novel, HuffPost
NoNieqa Ramos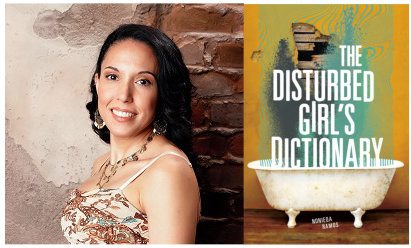 "One big issue I thought about was how to write an emotionally disturbed person of color. I specifically left any mention of race or culture out unless it referred to power and triumph…One of my biggest sources of pride is Kirkus and Booklist saying I wrote with empathy and authenticity. Those are the keys to representing anyone with dignity."
From The Disturbed Girl's Dictionary: An Interview with NoNi Ramos, on Meg Medina's blog
Mike Curato
"I've said before that working on this book has been both the easiest and hardest project I've ever done. I'd like to take a moment to remind people that this book is fictional, but going back to the personal experiences that influenced the story was very difficult. As an adult, I have the agency to put a lot of those memories aside, but for the book and for my reader, I had to relive it…I think it was all worth it, though. I feel like there's a lot of truth in Flamer, and I think that regardless of a book being fiction or nonfiction, it has to ring true to the reader for them to connect with it."
From Flamer: A Conversation with Mike Curato, on the Seven Impossible Things Before Breakfast blog
Special Guest Jasmine Warga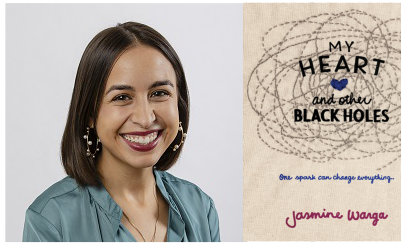 "I just tried to be as honest as I could about what depression feels like, and how illogical and maddening it can be. Aysel definitely has exterior circumstances in her life that deepen her depression, like her father being in jail and how she feels like an outsider as a first-generation American. But a lot of her problems, I believe, stem from simply suffering from clinical depression. So I described depression as this black slug inside her body that sucks up any potential she has for happiness. The tricky thing for me with this book was I wanted to walk that line between making sure I was honest and truthful about depression in the hopes of bringing more awareness to mental illness and helping to de-stigmatize it, while also not romanticizing it. To me, a black slug is not a romantic image, but it's an honest one."
From Jasmine Warga's Unromanticized Depression, Interview Magazine