We'd like to thank Mitali Perkins for this blog post!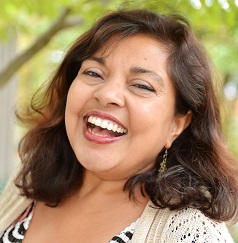 … As daughters of Bengali immigrants growing up in California, my sisters and I had three career options: engineer, doctor, or engineer. (Ha!) Our parents sacrificed and saved and scolded and surrounded us with love, and we ended up graduating from some of the best colleges in the country. Maybe that's why telling them I wanted to write books for young readers as a full-time gig was daunting. But I had always loved reading children's books, and that love wasn't abating.
During final exams week, I'd sneak off campus and bike to the public library to find a copy of THE SECRET GARDEN or LITTLE WOMEN to re-read. Those stories brought my stress level down, along with a roll of Sweet Tarts candy. I'd also been writing poems and stories since I was seven or eight years old, and that practice wasn't stopping either.
But I didn't study writing; I studied Political Science and then went to UC Berkeley for Public Policy. I worked for an NGO battling global poverty, and taught middle schoolers, high schoolers and collegians. Of course, I was still reading children's books and writing stories for children, but just for fun. On a lark, I finished a novel and submitted it to a contest at Little Brown, a publisher in New York. To my amazement, my entry won! THE SUNITA EXPERIMENT, a story about an eighth-grader growing up in California in a Bengali immigrant family (wonder where I got that idea) was published and even got a good review in the New York Times.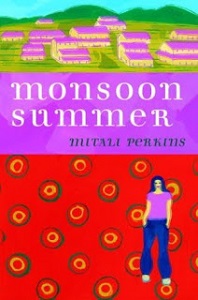 Then I wrote my second book, MONSOON SUMMER. I revised it thoroughly each time I'd submit it to a new publisher, but it kept getting rejected. Twenty-two editors said no to that story. Finally, it was accepted by Random House and released 11 years after my first book. During that season of rejection, I learned how much I wanted to be a writer. I kept at it, even when book one went out of print. Best of all, I was improving in my craft, which was giving me joy. I also took a day of prayer at Serra Retreat in Malibu to discern a good way for me to contribute to the planet, especially when it came to easing the suffering of children around the world. Was I wasting my time and my education? But I left with hope to keep writing for young people. Increasingly, I was seeing that I could weave themes of justice and compassion into my stories. Fiction had widened my heart and mind when I was a child–maybe my affinity for children's literature could do the same for young readers today.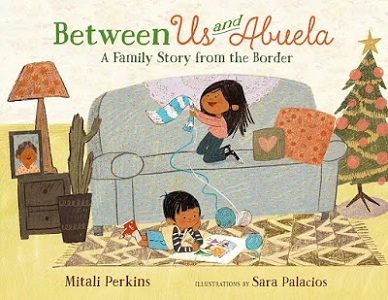 It didn't take long after that to be "all in" as a writer of literature for young people. I've written many books since then, including RICKSHAW GIRL, which is about the empowerment of girls in Bangladesh through microcredit and is being adapted to a film, BAMBOO PEOPLE, featuring ethnic cleansing and child soldiers in Burma, and TIGER BOY, which explores climate change's effect on the most impoverished people on the planet. BETWEEN US AND ABUELA, my most recent is a picture book set along the San Diego-Tijuana border (yet another light topic.) These days, it's truly a delight and privilege to stand at the intersection of justice, cultures, children, and stories, and my parents (Mom now, and Dad before he died) are resoundingly proud that their chubby Kolkata baby turned out to be an author of children's literature.
The years of rejection were tough, however, and this career isn't for the faint-hearted. Only a few books each year become bestsellers or win awards and it can be discouraging when ours are overlooked or don't sell. Time after time, I go back to that original vocational mission–to widen the hearts and minds of children and deepen their compassion–and forget myself in the flow and joy of craft.
To stay steadfast in this career, however, we need community. And that's why our upcoming course at The Highlights Foundation is for people who believe we can change the world by creating stories for young people. The planet needs our stories, and we can spur each other on to create better ones, even when the going is challenging. I hope you join us; we can encourage each other.