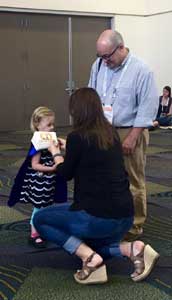 When I last saw Kristy, she was flying around the exhibit hall at ALA delivering unsuspecting heroes their capes. Maybe you saw her there, too, with her brand-new picture book, Superhero Instruction Manual.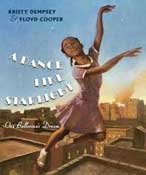 Kristy's books are always a surprise. Some are action-packed and humorous, like her most recent. Some are sweet lullabies, like Ten Little Fingers, Ten Little Toes. And others are bigger than life, like A Dance Like Starlight.
The Highlights Foundation is not new to Kristy. We've been here all along her journey. The same is true for her dear friend, Kathy Erskine, and they came together for our Perfecting the Picture Book Text workshop.
Kathy's worn a superhero cape for as long as I can remember, so it's no wonder she was excited to be Kristy's sidekick at Perfecting the Picture Book Text. At our Summer Camp, Kathy shared with our group ways to capture our readers with words; she highlighted simple strategies to infuse our work with authentic voice. I'm eager to hear the ways she'll infuse picture book text with voice during her future workshops.
Kathy and Kristy generously sat down for an interview to tell us a bit about their workshop and just how they became the superheroes they are today.
Alison: How about a little #TBT? I found this photo from a few years back. Some amazing authors in this group! Why are you gathered at the rope swing here at Boyds Mills?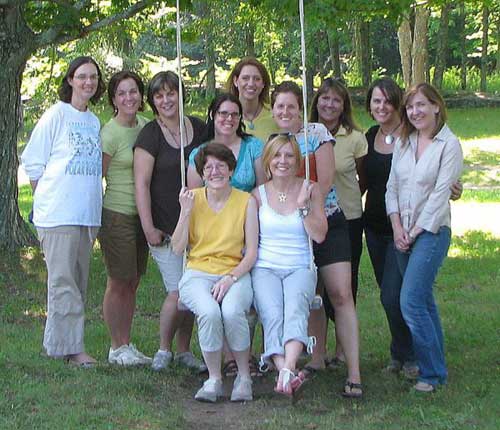 Kathy: This core group of lovely, talented ladies planned this retreat at Boyds Mills a while back. We've known each other for years, and even though I was an outsider, I was instantly made to feel like an insider. That's the wonderful thing about writers. We share such a strong bond that we're always part of the group. That's what always happens at Boyds Mills. A group of complete strangers comes together and through the common bond of creating literature for young people, we become allies, advisors, and cheerleaders for each other. I can't even count the number of books that has come out of this group since then!
Kristy: The writers in this group, along with a few other writers through the years, have been my lifeline and sanity in this writing business. They encourage me both professionally and personally. As valuable as their feedback on my writing has been, though, our friendships have grown even more meaningful through the years. We don't always agree with each other, but we remain committed to nurturing each other. I wouldn't survive without them!
Also, funny detail about this picture: We were at Boyds Mills at a retreat and this picture was taken at the swing just below the main house, before the Barn was even built. At some point, I glanced up at one of the windows and I swear to you, I saw an image of the Virgin Mary caused by the folds in the way the curtains were hanging. No one else could really see it the way I did and it became a little joke, but I still look for her every time I'm there. 🙂
Alison: It is easy to find pictures of the two of you together, but this one in particular caught my eye. Can you tell us a bit more about this group?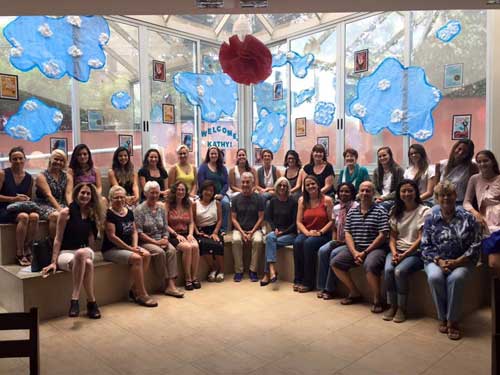 Kristy: I loved this day so much! Kathy was so gracious to offer to lead a writing workshop with me for adults at the international school where I teach as a way of raising money to pay for her author visits at the school. We had members of the international community, teachers and administrators from my school, and even students to participate. It was a fun, creative day for us all!
Kathy: Another wonderful aspect of the writing community is the natural networking that comes from our friendships. Kristy is a librarian at an American school in Brazil – this is her beautiful library. Since Mockingbird is published in Brazilian Portuguese, she invited me to spend a couple of days at her school – and a couple of international schools in Brazil and Panama as well. What an amazing experience!
Alison: Writers' groups, school visits, and now, co-faculty at the Highlights Foundation. You are quite a team. What does your team have planned for our Perfecting the Picture Book workshop?
Kristy: Kathy and I are passionate about many of the same things, including picture books. I think we do work well together! Kathy is excellent at considering structure, characterization, and plot. I think she's great at the big picture. I love honing in on the details such as word choice, figurative language, and rhythm. In my job as a librarian, I read thousands of books out loud each year, so the way picture books sound out loud is very important to me. Kathy and I will touch on all these things and more in our workshop.
Kathy: Fun! And work! But the work will be FUN! Honestly, there's magic at the Barn and even when you walk away from a workshop that has only been a few days, you feel as if you've learned a great deal and risen to a new level. You've also gained contacts and a support group … and even more writer friends to walk this journey with you and help you along the way.
Alison: Sounds like a dream for every picture book writer. In addition to preparing for your upcoming workshop, you are both busy writing picture books. Can you share with us a picture book project that you have in the works?
Kathy: I'm very excited about Mama Africa, the story of South African singer and activist, Miriam Makeba. I grew up with her music (some of my earliest memories are from when I lived in South Africa as a child), and to me she symbolizes the strength and resilience that any freedom movement needs. Even though she was exiled from her country and therefore devoid of daily camaraderie and support, her music tied her to her land and her people.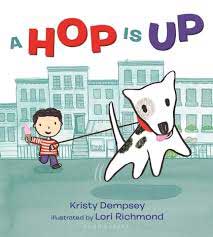 Kristy: A Hop Is Up will publish with Bloomsbury in September, illustrated by the fabulous Lori Richmond. The text is a bouncy exploration in rhyme of all kinds of childlike movement. The illustrations, set in a city, are bright and fun and make me so happy (hoppy!) every time I look at them!
Alison: Thank you, Kristy and Kathy for joining us on the blog!
— Interview by Alison Green Myers