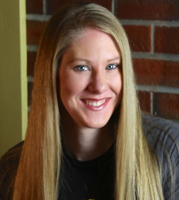 As a kid, I loved geography and science, but hated history. I liked geography lessons because they were visual. Science was hands-on. But history mostly consisted of dry or heavy reading about people and times that I couldn't relate to.
If I were a kid today, however, I'd be excited about all three. The reason? Nonfiction books for kids are not only more creative and engaging, but they're cross-curricular and generally, more appealing. Nowadays, there are books that teach history through science, geography, and storytelling—in fresh, original ways.
These intersectional books are a win-win for teachers and their students, because nonfiction books that span a range of concepts, content, or formats are more versatile and hook more students, whose interests vary widely.
Today, there are many more:
Engaging picture book biographies that reveal history and science through narrative stories
Creative and rhythmic books that introduce scientific concepts to young listeners/readers
Books that explore many countries, cultures, and perspectives
Books that break traditional formats/styles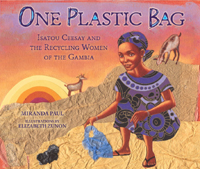 On my recent tour for One Plastic Bag, some schools asked me to speak to science classes. Others had me speak in social studies classes. Yet others asked me to speak to the reading or writing classes. The versatility of this story is perhaps one of the reasons why the book is being so well received. I see One Plastic Bag as a literary octopus—with a main body, but also with appendages reaching in different directions to grab readers' attention.
When writing Water is Water, I also had an aim for that octopus-like versatility—with even younger readers in mind. The Water is Water teacher's guide at The Classroom Bookshelf points out how the book can be used to teach a host of concepts and subjects for students as young as pre-K through 3rd grade.
I'm also especially proud when science books make it into the mainstream trade market, as Water as Water has, because that means these stories can also become at-home, bedtime books and not just classroom books.