Free Virtual Conversation & Celebration set to Amplify Latinx Voices in the Kidlit Community During Latinx & Hispanic Heritage Month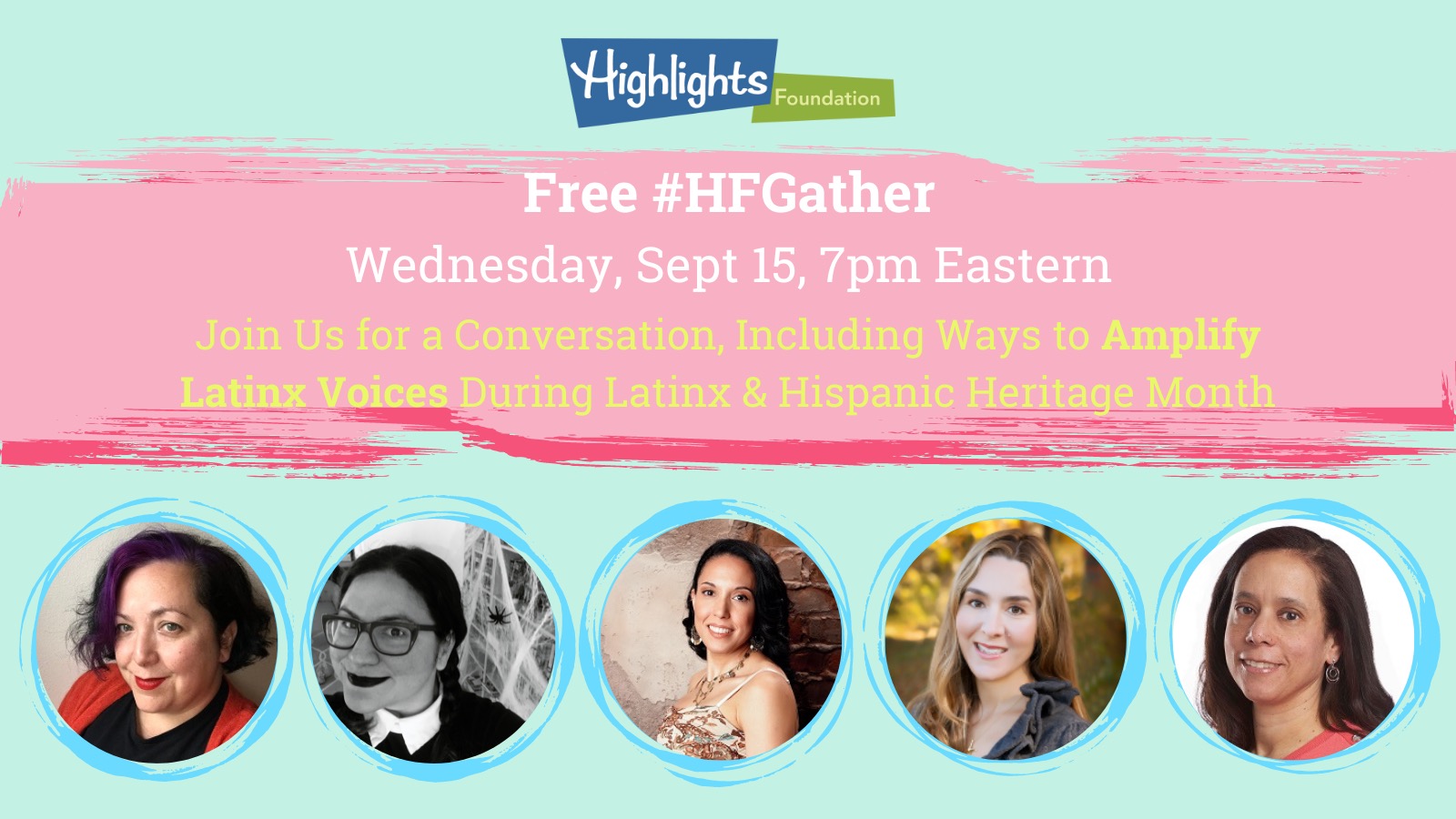 FOR IMMEDIATE RELEASE
September 3, 2021
Honesdale, PA – The Highlights Foundation is hosting a free virtual session to celebrate Hispanic and Latinx voices at the start of Latinx & Hispanic Heritage Month on Wednesday, September 15 at 7pm Eastern.
Five children's and young adult authors will be participating in conversation: Alex Villasante, Mia García, NoNieqa Ramos, Ismée Williams, and Hilda Eunice Burgos.
They will be discussing the term Latinx and its purpose, talking about the idea of drama and what it means within the Latinx community, and sharing ways to amplify Latinx voices during Latinx & Hispanic Heritage Month.
The webinar session is open to everyone who is interested in attending, including members of the Latinx community and others who wish to support them and learn more. The panelists are excited to share resources for educators, librarians, booksellers, and other members of the Kidlit community to continue amplifying Latinx voices now and in the future.
Alex Villasante said, "It's important to celebrate Latinx voices, not only during this month but throughout the year – and to view Latinx stories as essential for all children, not just Latinx children. We want windows, mirrors and sliding doors, as Dr. Rudine Sims Bishop said."
Most of the panelists are also on the faculty of the Highlights Foundation's Latinx Symposium, part of our Essential Conversations workshop series. The Symposium brings together Latinx Kidlit creators in community for an exploration of identities, craft, the business of publishing and more. It will be held with two options: in-person at the Highlights Foundation Retreat Center October 17-20, or online October 20-31. Members of the Latinx community are also invited to attend that event.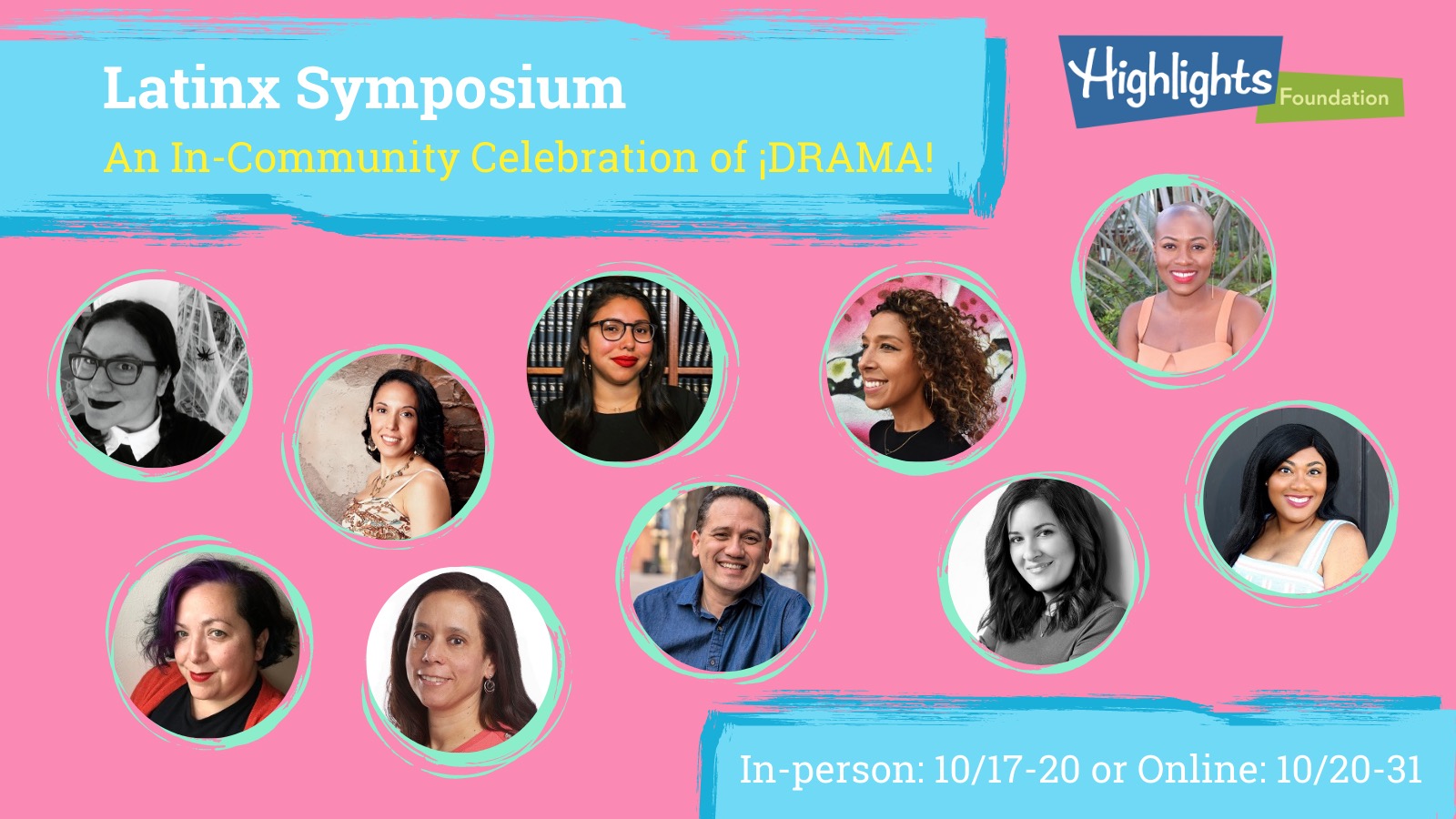 ***
Registration for the webinar can be accessed at https://www.highlightsfoundation.org/hfgather/.
More information about the symposium can be accessed at https://www.highlightsfoundation.org/programs/3132/online-latinx-symposium-2021-an-in-community-celebration-of-drama-/.
CONTACTS:
George Brown, Executive Director, Highlights Foundation (George.Brown@highlightsfoundation.org)
Posted on: September 2, 2021