#HFGather: Working Writers Chat with Sarah Aronson and Chris Tebbetts
On today's #HFGather, Sarah Aronson and Chris Tebbetts dug deep into process, sharing the tools they use as they write and revise. Some bullet points:
From Sarah: "Story begets story, and writing begets writing.
Techniques for getting into the "flow" state.
A critique is not a "to do" list. Use it as a prompt to ask yourself WHY the critique gave you specific feedback.
From Chris: "You need 3 things: talent, luck and persistence–and persistence is the only one you can influence."
Making a calendar for your draft can be a useful tool for making sure your time frame is right.
Play conquers fear.
Sarah gave a writing prompt: rewrite your first chapter from memory, and see what comes up. Thanks to her for naming her 3 C's: creativity, curiosity and community.
If you missed the live webinar, watch it here:
If you can't see the video on this page, follow this link to our Youtube channel.
---
Online On Demand Workshop Now Available!
Getting Your Middle Grade or Young Adult Novel Unstuck
An On Demand Online Workshop
With Chris Tebbetts and Erin Dionne
You can complete this workshop at your own pace! The faculty has prepared an engaging experience for you with a variety of pre-recorded lectures and hands-on workshops as well as a collection of additional resources. You will have access to the course for six months after your registration date.
Two seasoned authors of middle grade and young adult fiction, Erin Dionne and New York Times best-selling author Chris Tebbetts, will share their writers' toolbox for getting unstuck, with a focus on character development, plotting and outlining, revision, journaling, and improvisation/play.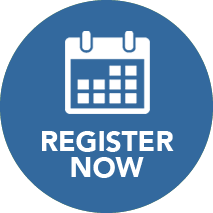 ---
Posted on: April 15, 2020
Tags: #HFGather, aronson, tebbetts, video, writing practice, writing prompt