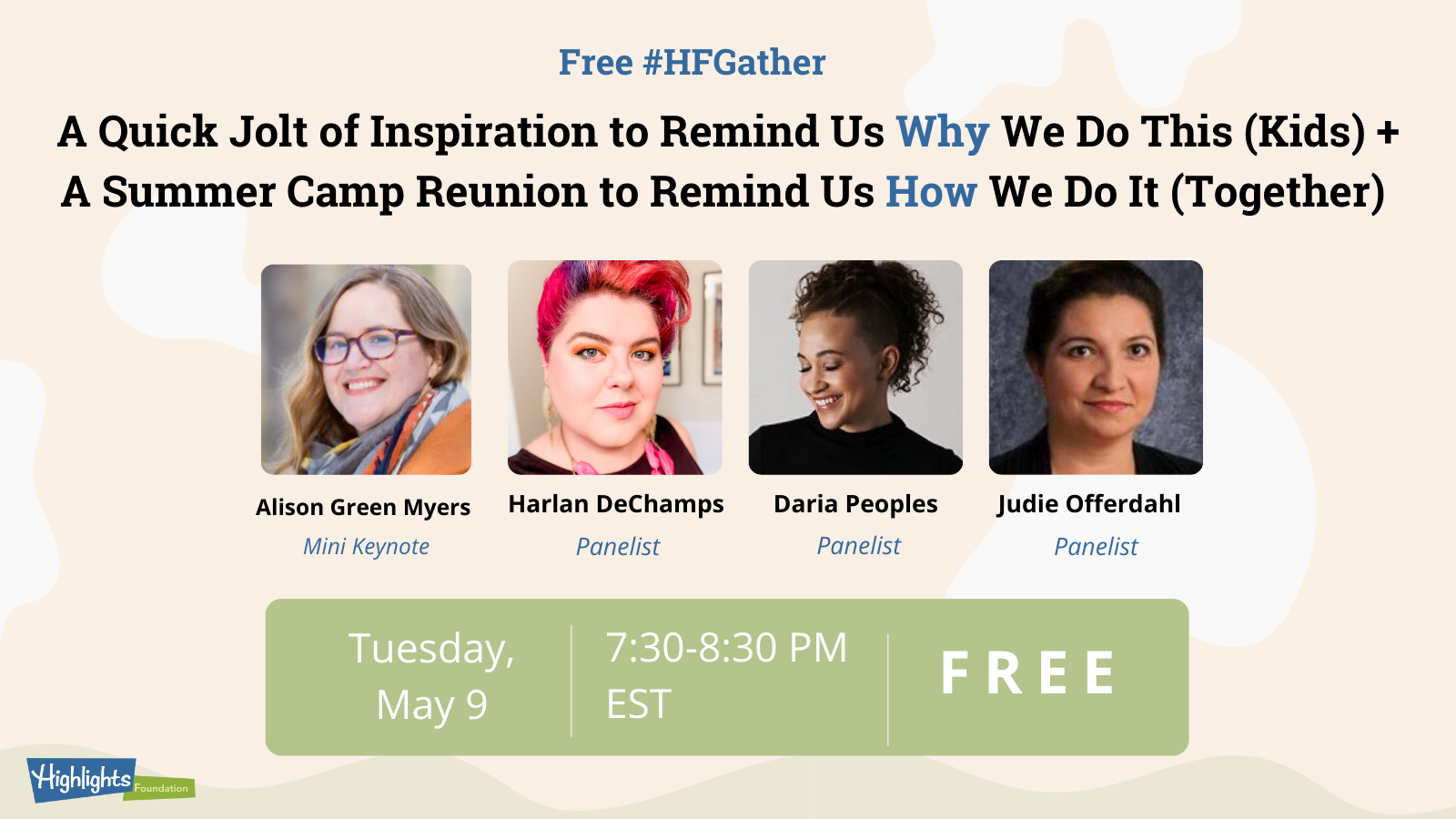 Join this free webinar for a mini inspirational keynote, and time in community with others on this journey of writing and illustrating for kids.
Our keynote will feature Alison Green Myers, author and Program Director for the Highlights Foundation.
We'll also hear from Highlights Foundation Summer Camp alumni and authors/illustrators Harlan DeChamps, Daria Peoples, and Judie Offerdahl about the community, mentorship, and craft focus they've found to sustain them on their own journeys.
Creatives at all levels are welcome.  Whether you're just starting out or have been at this for a long time, please join us.
The webinar will be recorded and made available after the session if you can't attend live.