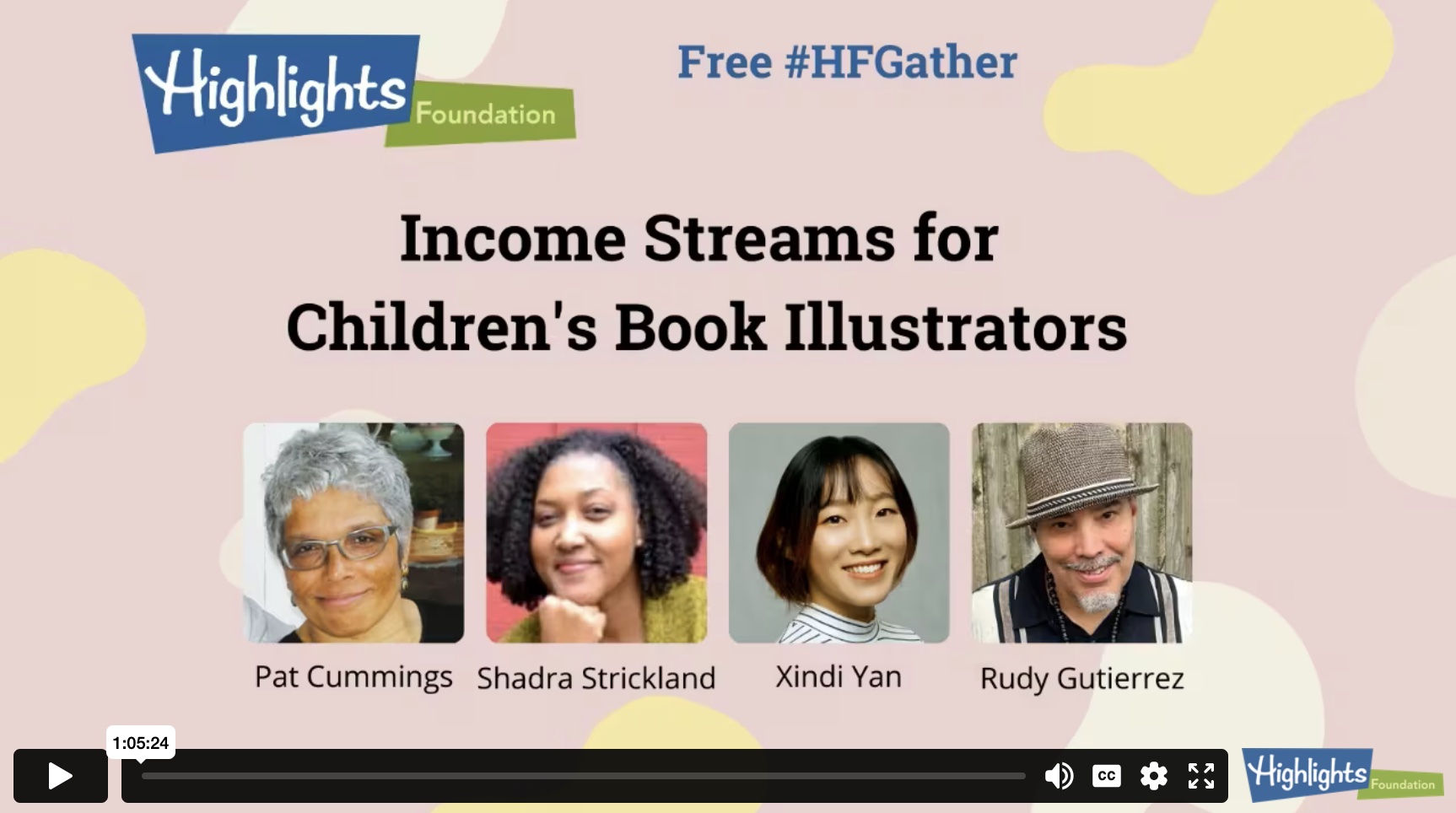 Want to learn more about building your career as an illustrator?
The Highlights Foundation held a free #HFGather session on income streams for illustrators with Pat Cummings, Shadra Strickland, Xindi Yan, and Rudy Gutierrez.
Join our community and download our Free #HFGather Wrap-Up, a one-page PDF that includes advice from the panelists, a list of 28 ways they've earned or pursued income through illustration, and a link to access the full recording of the webinar!
Grow as an Illustrator at the Highlights Foundation