Faculty Spotlight: Artist-in-Residence Varian Johnson
We are honored to host five Artists-in-Residency this year at the Foundation. Our Artist-in-Residency program celebrates the commitment and gifts these authors and illustrators have made to the field of children's literature.
This week, Denise Fleming visits the Barn to work alongside four other artists during her residency. Prior to Denise's visit, we hosted Laurie Halse Anderson, Kathy Erskine, and Matt de la Peña. Our final residency of 2017 is author Varian Johnson.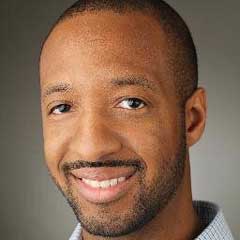 In 2007, Varian helped found The Brown Bookshelf, a resource designed to draw attention to African-American voices writing for young readers. He is a member of the Vermont College of Fine Arts MFA family. He is the author of six novels, including the Jackson Greene middle grade series. His forthcoming middle grade novel, The Parker Inheritance (Arthur A. Levine Books), has been described as The Westing Game meets The Watsons Go to Birmingham–1963.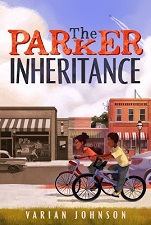 Varian may bring along an advance copy of his newest mystery to his residency in November, though at the retreat, he will have a new focus. Of his residency, Varian said, "I'm just coming off a number of middle grade projects and can't wait to get back into a young adult voice. It's been over six years since my last YA came out."
Teen readers are eager for Varian to return to YA fiction, too. His books for young adults, including Saving Maddie, My Life as a Rhombus, and Red Polka Dot in a World Full of Plaid, speak honestly to his audience about making difficult decisions. We asked Varian for a hint or two about the new YA project that he is bringing to his residency, but he kept the details close to his chest and said, "Right now I am just processing the story and looking forward to rediscovering my voice for that age group while at the Barn."
We invite other artists–writers, poets, and illustrators–to join Varian during his time on campus. While days will be spent on individual projects, mealtimes will bring all artists together to share farm-fresh food and conversation. Those working alongside Varian will learn more about his forthcoming projects during nightly meetings and informal feedback sessions.
Posted on: October 2, 2017